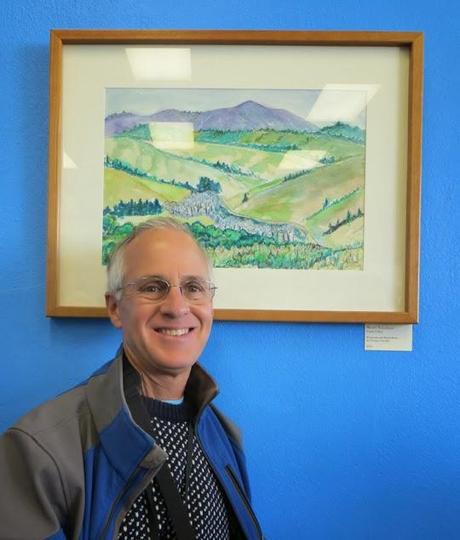 Tom Scheaffer and painting of Mount Tamalpais
I am just back from Oakland and helping my brother Tom Scheaffer hang his show of watercolor paintings at the
Blue Dot Cafe
in Alameda (the same place I exhibited my art last year and the year before.) His art--mostly California landscapes--looks great!  It will be up for six weeks.  If you are in the Bay Area stop by to see his paintings and have a delicious breakfast or lunch.  The Blue Dot is at 1910 Encinal Avenue, Alameda, CA 94501.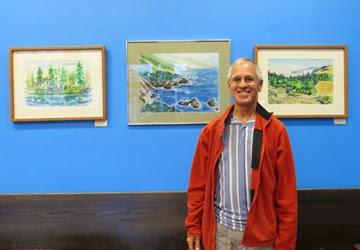 Watercolor Paintings at the Blue Dot
Thomas Scheaffer enjoys using nature as his subject matter.  The eleven paintings in this exhibit are watercolors and mixed media.  Most of them depict scenes from the northern California seascape and landscape. A few are scenes from Italy and northern Wisconsin.  Thomas received his BA in art at Humboldt State University.  He is certified as an art teacher, and has taught twenty-five years in California schools, most recently at Lu Sutton School in Novato.  His work has been exhibited in Mill Valley, Novato, Santa Barbara, and San Diego.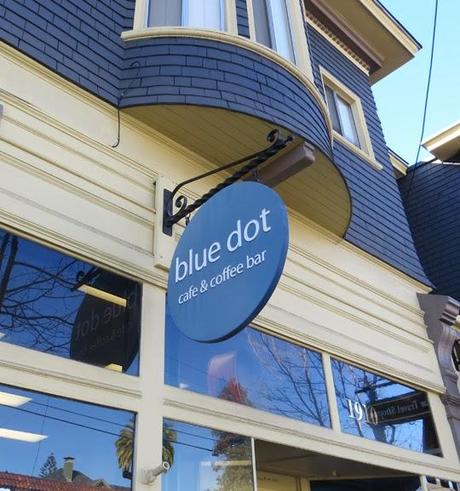 Hours:
• Monday to Friday: 7:30am – 5pm
• Saturday: 8am – 4pm
• Sunday: 8am – 2pm