The Watches and Wonders fair is one of the most important watch shows in the world. Formerly known as SIHH (Salon International de la Haute Horlogerie), the Geneva event started out in 1991. The first edition was put together by Cartier, together with Baume & Mercier, Piaget, Gérald Genta and Daniel Roth. The brands wanted to create an exclusive event for watchmaking. Almost 30 years later, the 2019 edition attracted about 23,000 visitors and journalists. Later that year, in the fall, the Fondation de la Haute Horologerie (FHH) announced that as of its 30 th edition, the show would be called Watches & Wonders.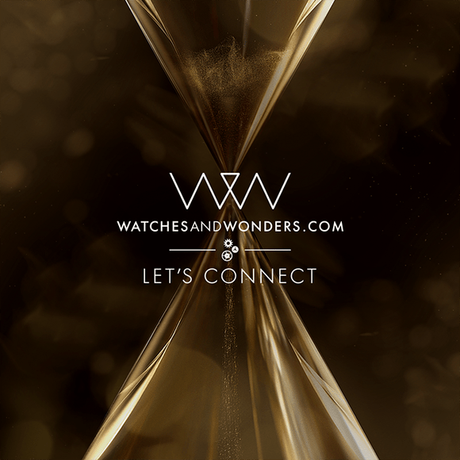 Unfortunately, the 2020 edition, which was supposed to be held once again in the Palexpo building, was canceled due to government shutdowns of major events. In this sense, WW moved online and picked the date of April 25 th as the day when the participating brands announced what they would have showcased during the event on the event's website. This was the day the event was initially supposed to start in Geneva.

The 2020 spring brought even more attention to WW, as the other major Swiss show, Baselworld reached a major crisis, which seemed to lead to its end, thus leaving the Watches & Wonders fair to be the biggest Swiss watch show. Moreover, the show was featured in headlines, as many brands such as Rolex and Chopard, which announced that they would leave Baselworld, announced that they would establish a new show in Geneva, adjacent to WW as of 2021. Some people are speculating that the starting date of the new event will be the 15 th of April 2021, given that many hotel rooms were booked in Geneva starting with that date. So far, no official announcement has been made regarding the date of the new show and not even in regard to its name.
There were many great watches put forward in the presentations that were released on the Watches & Wonders website. The WW website has rapidly turned into a veritable platform where brands have the ability to share new products, to showcase other items and to post information about their brands and watchmaking endeavors.
There were many impressive watches featured on the Watches & Wonders website. Here are some of our favorites:
Hermès Arceau L'heure de la Lune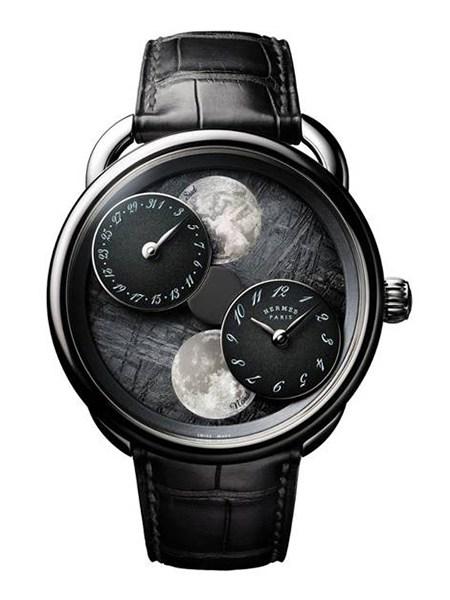 This stunning piece by Hermès features dials that made from real meteorites - talk about an out-of-this-world watch! Hermès has a done an amazing job at conveying an entire atmosphere through this watch: the colors go well with numbers font, which go really well with the shapes and proportions of the watch. This watch comes in a very limited edition and costs about 26,000 CHF (almost $27,000) per piece.
Pasha de Cartier in Steel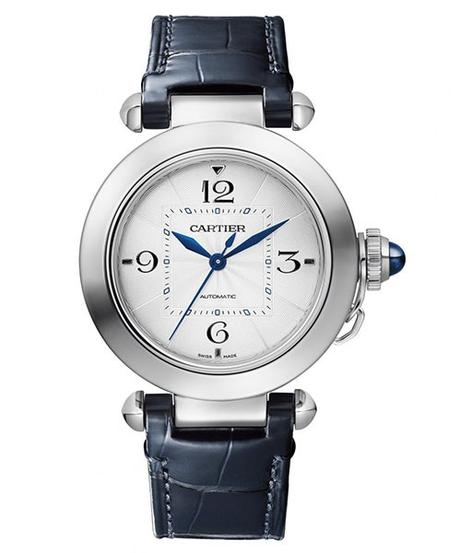 The Pasha was designed in 1985 and, according to a story, it was made based on a watch made in an edition of 1 for the Pasha of Marrakesh in the 1930s. The accuracy of this story has not been officially verified, as no one has ever seen the 1930s watch. What is clear though, is that the modern Pasha was designed by Gerald Genta, who is known by many watch lovers as the man who designed the famous Royal Oak for Audemars Piguet (1972) and the Patek Philippe Nautilus (1976). During the 1990s, the Pasha was a very popular Cartier piece and has now been re-created by the brand. The price for the new version is $6,700.
Panerai Luminor Marina DMLS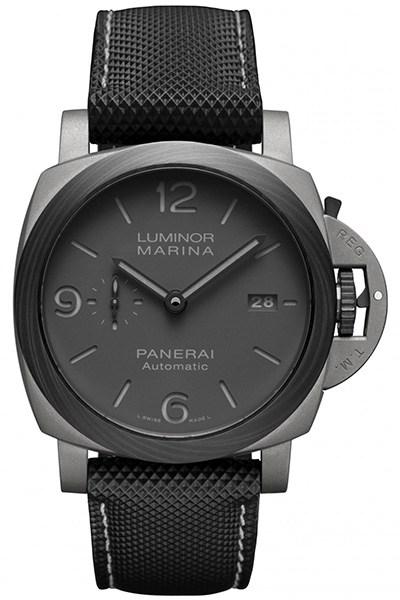 The Titanium DMLS Luminor Marina has a case that is built in 3D using a laser sintering process (or Direct Metal Laser Sintering, similar to the way ceramic cases are made). Panerai also added another proprietary Panerai material called Carbotech (which is based on carbon-fiber) for the bezel and crown lever. All these innovations result in a case that's 30% lighter than regular cast titanium. The impressive science, combined with a simple, classic design result in a watch that is strong and very powerful visually. The price? $15,000.
The Vacheron Constantin Traditionnelle Tourbillon Chronograph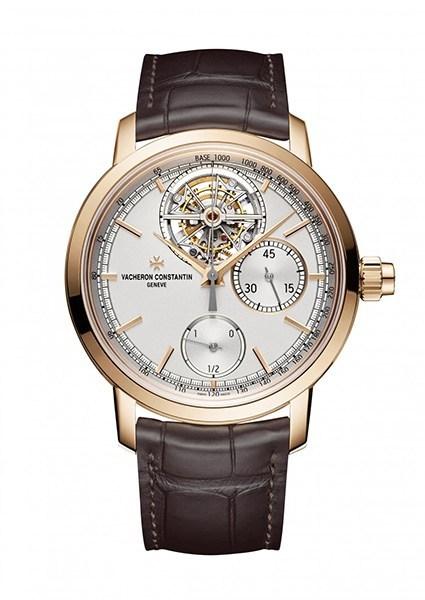 This new watch by Vacheron Constantin is a state-of-the-art work in that it features two of haute horology's most complicated and sophisticated micromechanical devices, a monopusher chronograph and a tourbillon. Not only is it extremely complicated and complex, but it is also a beauty to look at. The design is soft and elegant and features an understated pink gold case. The price: $197,000.
Piaget Altiplano Ultimate Concept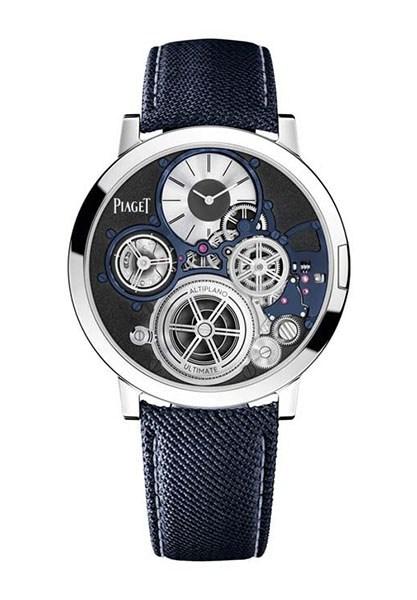 There is something about this gorgeous watch by Piaget that makes it extremely attractive. Piaget has designed the watch in such a way that it can be easily customized in terms of colors. The play with shapes and proportions are definitely amazing and catch the eye, but there is a lot more to it than that. The watch features some innovations such as its cobalt alloy case, which doubles as the movement's baseplate and thus saves a lot of space, making the watch slim and sleek. The crown is telescoping and retractable, and its patented bridge structure is situated unconventionally above the dial, rather than beneath it. And the unconventionalities don't stop there, as the balance wheel is placed unconventionally on the side of the dial and the mainspring barrel is exposed and drumless. Last, but certainly not least, the crystal is extremely thin and flat, which contributes to its sleekness. The price is undivulged, but it is rumored to start at around $410,000 with basic customizations.
Jaeger-LeCoultre Master Grande Tradition Grande Complication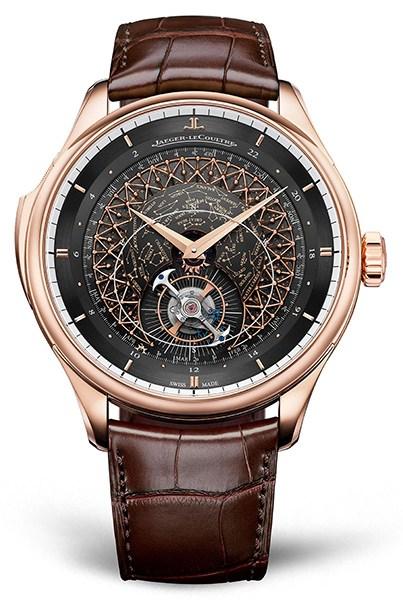 Once again, Jaeger-LeCoultre has infused a beautiful watch with a lot of esoteric meaning and a celestial feel. Traditionally, a Grand Complication features three complications: one, which provides astronomical information (such as a perpetual calendar), a second complication described by a sounding system such as a minute repeater and a third one, which usually involves one or more additional hands - most often a chronograph, but sometimes a tourbillion. In this watch, the three complications don't simply coexist in the platinum case - they are intertwined in a very artistic manner. There is a lot more to explore in this watch, such as the display of the day, date, month, and zodiac signs, which correspond with the constellation map featured on the watch's face. These are indicated on the periphery of the dial. The price is not known officially, but it appears to go for about $460,000.
The rapid movement of the watch fair on an online platform was definitely an interesting idea and its quick implementation went hand in hand with the modern and forward-looking spirit of the fair, for which Watches & Wonders has been praised in the past. While such a bold move may be the start of a different approach to watch and jewelry fairs, in a way the lacking physical aspect made it rather clear that there is a strong need for a physical show and for a "real" community to actually exist. In the end, it can be said that exclusivity is, in a way, based on face-to-face relations.
For the time being, it is too early to tell how Watches and Wonders will change, whether there will be a new show in Geneva and whether Baselworld will continue, but in the meantime, we can all take the time (a watchmaking pun is essential) to enjoy the newest creations from so many great brands!
Fraquoh and Franchomme
P.S. We want to hear from you! What do you think of WW's idea to move digitally? What do you think about a new watch show being added to the Geneva calendar? What do you think will happen to Baselworld? Share your feedback, questions or thoughts in the comments below! For more articles on style, fashion tips and cultural insights, you can subscribe to Attire Club via e-mail or follow us on Facebook, Twitter or Instagram!