FirstLadyB: Christian Millennial Blog Covering Entertainment, Lifestyle & Pop Culture
The Walls Group joined YouTube sensation Terrell for the midseason finale of his popular channel for a little game of Song Association.
During the 2 part series, the sisters and brothers shared with Terrell how they came together as a Gospel group, before they played "Song Association," and blessed viewers with "Love" by Keyshia Cole.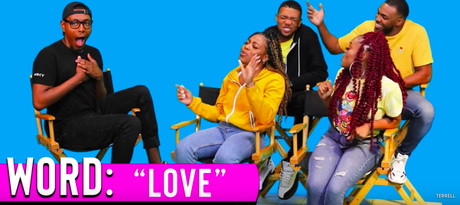 Photo Credit: YouTube
The Walls Group also song some of their old songs like "Yes", and covered Gospel music from  Tye Tribbett, and Brian Courtney Wilson.
View this post on Instagram

Why go to church tomorrow when you can just watch @thewallsgroup on The TERRELL Show? #midseasonfinale summed up in one word: YES!!!!!!!!

A post shared by TERRELL (@terrellgrice) on Jun 29, 2019 at 7:16pm PDT
Listen! The way they cut up makes no sense! Sang children!
Also during the interview, the Houston natives explained how life moments brought them closer to the word of God, and they also played a fun game sibling game.
Check out the full series below: