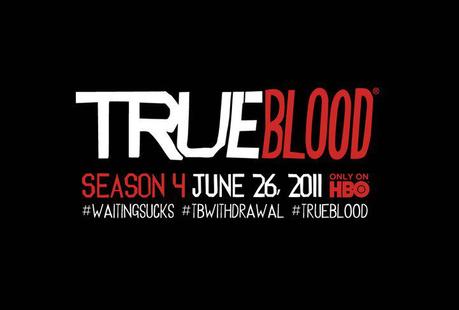 A few days ago HBO aired a Digging Up Season 3 special which included teasers for Season 4 of True Blood.  In this video we see the cast members breaking down what happened during the last season for fans who either don't remember or who maybe haven't seen Season 3 at all.  It is a great refresher!  At the end of the recap we get another sneak peak at Season 4 to help us keep us happy while we are anxiously awaiting June 26th.
Deborah Ann Woll (Jessica Hamby) tells us that Season 4 is about everyone's true identities being revealed.  Nelsan Ellis (Lafayette Reynolds) reveals that Lafayette enters a new world that he has never seen before.  Alexander Skarsgard (Eric Northman) says we will see a brand new Eric in Season 4.  Kristin Bauer van Straten (Pam de Beaufort) tells us that there will be dire situations and Ryan Kwanten (Jason Stackhouse) says there will be a lot more blood and a lot more sex this season.  Rutina Wesley (Tara Thornton) says we may see some happiness for a while but that it won't last.  All in all it is a great sneak peak at what is in store for us in True Blood Season 4!  Enjoy.
Source:  HBO, Inc.
Video Credit: Youtube.com – HBO – True Blood: Digging Up Season 3
Photo Credit: HBO, Inc.