ChristianNews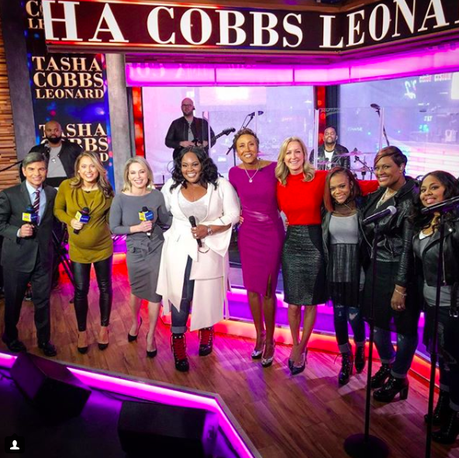 Tasha Cobbs is kicking off the New Year performing one of our favorite singles "I'm Getting Ready!" on GMA.
Before Tasha Cobbs put a praise on Times Square Thursday morning, she discussed with Robin Roberts how her collaboration with Nicki Minaj came about, and wanting to work with Celine Dion.
After a quick interview with Roberts, the Award winning Gospel artist sets the stage on fire!
Tasha's GMA appearance was orchestrated by DiAndre Tristan, who is Robin Roberts personal stylist.  Tristan posted a powerful message on Instagram today after the performance, that we thought was worth sharing.
"Here's to the KINGDOM! It was a pleasure to bring GMA 6 MILLION viewers @tashacobbsleonard this morning. I've been working on this for months and to now see it come to pass is nobody but God. Thank you Robin. Just as each one of you has received a special gift [a spiritual talent, an ability graciously given by God], employ it in serving one another as [is appropriate for] good stewards of God's multi-faceted grace [faithfully using the diverse, varied gifts and abilities granted to Christians by God's unmerited favor]. ‭‭1 PETER‬ ‭4:10‬ ‭AMP‬‬."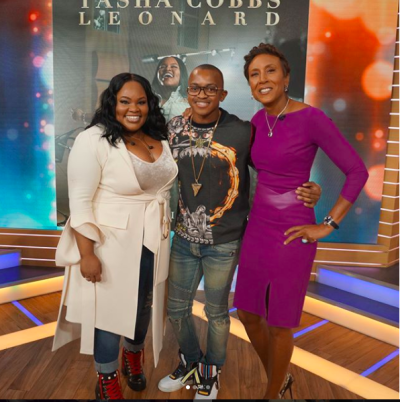 Source: DiAndre Tristan
Thank you for bringing Tasha Cobbs to the world Thursday morning Tristan!