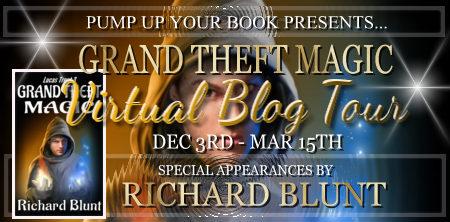 About the Book: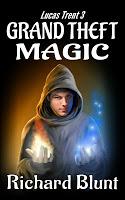 eBook
paperback
hardcover
About the Author:Lucas Trent 3: Grand Theft Magic
http://www.lucastrent.com/
http://richardblunt.blogspot.com/
a Rafflecopter giveaway
Note:
All opinions presented in book and product reviews are my own. Opinions presented in posts authored by others reflect the view of the author only and not necessarily my view or opinion. If a product was given to me for review, the source of that product is noted in the post. Amazon and Book Depository links are affiliate links and I do earn a small amount for each purchase. Other affiliate links will be noted in the post.