Remember when we were kids, and we could run fast as a cheetah, jump as high as a kangaroo, turn cartwheels as fast as a bowling ball? We felt it, we knew it.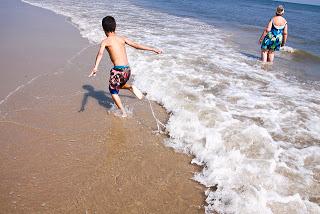 photo credit: Runs With Scissors via photopin cc
As kids we loved moving for the sheer joy of it. However, it made the movement all the sweeter when we shouted to Mom or Dad, "Watch me!" It seemed desperately important for our parents or grandparents to see us. We needed that confirmation of our identity. Doing our trick or running real fast somehow wasn't as good if mom or dad didn't see it. Kids yearn for that acknowledgement when we acquire a new skill. Children love praise. It makes our new skill all the nicer when we can see that dad approves.
On the playground I'm asked all the time to "Watch me run!' "Watch me flip!" Watch me do a cartwheel!" I remember the intensity of wanting my mom's eyes upon us. It meant everything. It had to happen! They had to watch! So when I'm asked on the playground at school to watch, I always say yes. I always wait until they return and say "did you see?" because they always ask. "Did you see?" I say "yes, great job!" And they run away happy.
What is it within a child that makes it such a desperate need to be seen? It's as if our entire identity is cemented as long as we receive that parental confirmation. It's as if even our entire existence is validated as long as father sees us and applauds. Kids desperately seek attention from their father, don't they?
As adult Christian believers, we don't have to say, "Father watch me!" By faith, we know our identity is in Christ. Our very existence, we owe to Him. And by faith we know He watches us, as much as is eternally possible and all the time. We don't have to ask.
The LORD himself watches over you! The LORD stands beside you as your protective shade. (Psalm 121:5)
He does not take his eyes off the righteous; He enthrones them with kings and exalts them forever. (Job 36:7)
For the eyes of the LORD run to and fro throughout the whole earth, to give strong support to those whose heart is blameless toward him. (2 Chronicles 16:9).
Does he not see my ways and count my every step? (Job 31:4).
Brethren, friend, loved ones, His eyes are on you! He watches us with delight!
the LORD delights in those who fear him, who put their hope in his unfailing love. (Psalm 147:11)
We do not need to shout to our Father, "Watch me!" anymore. We toil on earth, not letting the left hand know what the right hand is doing. We give, edify, pray in our secret closet. We don't need to ask the Lord to watch us acquire a new skill, because we know by faith He watches. What we do as His ambassadors is to say "Watch our Father! Look what He can do!"
When He calls us home and we stand before Him at the Bema rewards, and He says "Well done, Son, well done, daughter! Well done good and faithful servant!" Our identity will be finally realized, fulfilled, and made eternal. We become one in flesh with the Father, and then have an eternity to enjoy Him as He enjoys us, the Bride finally home with the Groom. And we can look Him full in the face and we can say about HIM- look at our Father! watch
HIM
!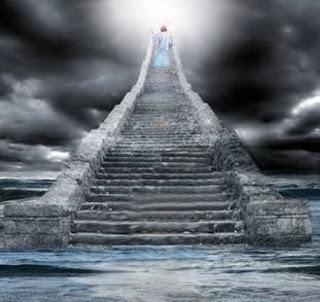 photo credit: ClaraDon via photopin cc