WATCH: Ma$e & The L.O.X Remember B.I.G + Share Untold Stories!
Thursday, May 22, 2014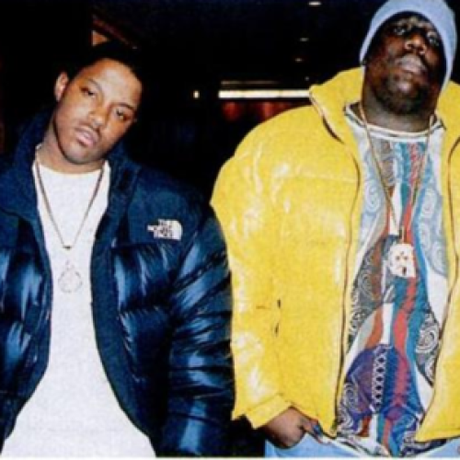 "May 21st 2:19, That's When My Momma Water Burst, No Spouse In The House So She Rode Herself To The Hospital, To See If She Could Get a Little Help, Umbilical Cord's Wrapped Around My Neck, I'm Seein' My Death & I Ain't Even Took My First Step, I'm Made It Out, I'm Bringin' Mad Joy, The Doctor Looked & Said He's Gonna To Be a Bad Boy!"…
Yesterday Brooklyn & The Whole World Celebrated The Late Great Biggie's 42nd Birthday! Harlem's Native Ma$e Visited L.A. Leakers To Reflect Back On Memorable Moments He Had With B.I.G! Watch Above Where Betha Tells a Untold Plane Ride Story, & Shares His Admiration He Carries For Biggie!
ALSO:
"Co-Signed By Biggie So What The F*ck Can You Tell Us!"
Jadakiss, Styles P, X Sheek Louch Sits Down With Revolt TV, & Recalls The Night They Recorded 'Last Days' With Biggie on #Classic 'Life After Death' Album! The L.O.X Also Share a series of Their untold Stories They have With the Late Great Frank White!