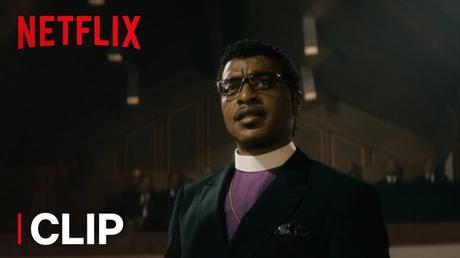 Netflix has released the powerful trailer for Come Sunday, starring Chiwetel Ejifor as the fiery Pentecostal Carlton Pearson, who alienated much of his huge congregation by realigning his beliefs about God.
Come Sunday opens on the pages of a well thumbed Bible, covered with detailed notations.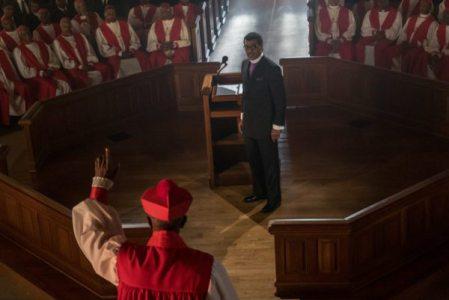 Pic Source: Come Sunday Netflix
The story follows the life of Bishop Carlton Pearson, who was a rising evangelical star in the early 1990s who preached the perils of hell to packed congregations at Higher Dimensions Family Church in Tulsa and nationwide TV audiences. But his views changed according to Pearson, after the Lord spoke to him one day, and he began preaching that there's no hell.  Pearson was ostracized from his own church and branded a modern-day heretic.
From director Joshua Marston, Come Sunday stars Academy Award-nominee Chiwetel Ejiofor, Lakeith Stanfield, Jason Segel, Condola Rashad, and Martin Sheen.
Come Sunday starts streaming  April 13th on Netflix.