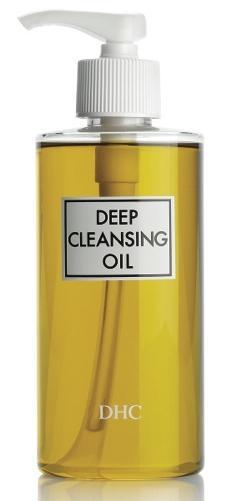 Neon picked up a sample of DHC's Water-Soluble Deep Cleansing Oil and was instantly hooked.
This amazing oil contains goes on dry skin as a super rich vitamin E and hydrating olive oil lotion and then rinses off leaving skin clean and fresh but also really hydrated and you can feel the difference after using it for the first time.
Since discovering the brand we've also tried their Olive-Corn Body Scrub and Polish and the Mascara Perfect Pro. The Scrub smells amazing, apparently using "granules from natural corn cob powder to exfoliate" which really does give you a polish. The Mascara stays of for ages thanks to the same polymer tubes as in Blinc so no smudging.
All of DHC's products seem very well priced and we are looking forward to trying more of the range.