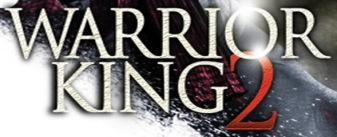 Director: Prachya Punkaew
Writer: Eakasit Thairatana (Screenplay)
Starring: Tony Jaa, RZA, Petchtai Wongkamlao, JeeJa Yanin, Marrese Crump., Yayaying Rhatha Phongam, Kazu Patrick Tang, Theerada Kittisitiprasert
Plot: When the owner of a major elephant camp is murdered, Kham finds himself the number one suspect and on the run from both the police and the deceased's vengeful twin nieces. But luck is on Kham's side when he runs into an Interpol agent sent to Thailand on a secret mission.
Verdict: Martial Arts Gold
Story: The first Warrior King was always going to be hard to beat because it had an emotional fight. This time Kham has his elephant stolen, yes it did happen again and I was thinking oh no we are going the Ong Bak route here. Luckily I was wrong, we end up watching him go on a mission to get it back, meeting old friends and making a lot of enemies. The elephant in question gets taken by a crime lord who plans on bringing the country back into war and with his elite team of fighters Kham will have a lot to get to get his elephant back. With some absolutely jaw dropping fighting scenes the story can get put on the back burner here, but you still just want to see him get his elephant back and go back to his quiet life. Just expect a very intense film with a story that is solid but doesn't offer too many shocks along the way. (8/10)
Actor Review
Tony Jaa: Kham when his younger brother well elephant he considers his younger brother is kidnapped he goes into the city to get him back, but he finds out he is up against more than he could ever imagined. Tony Jaa is always going to be a star in this form of film, his skills as breath taking. (9/10)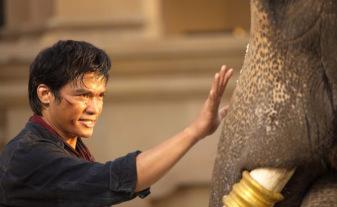 RZA: LC a crime lord who has the plan to reignite a war in Thailand, but he has stolen from the wrong person. I was going to give him a good score because I thought he did a good job as the villain, which was until his fighting scenes where he shows his weakness for over acting. (6/10)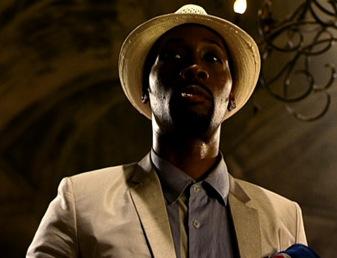 Petchtai Wongkamlao: Mark returning from the first one Mark is the only friend for Kham who risks his career to help him get his elephant back. Good performance who offers a lot of comical relief through the action scenes. (7/10)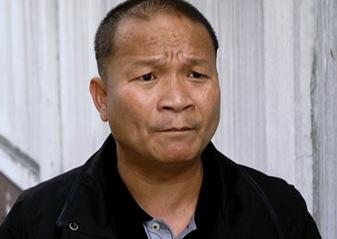 JeeJa Yanin: Ping Ping out for revenge after her uncle is murdered, along with her sister she targets Kham, but when events show the real murderer she goes on her quest for revenge targeting the same people Kham is after. Good performance showing good fighting ability throughout. (8/10)
Marrese Crump: No. 2 the number one ruthless fighter on LC's team, but unlike other fighters he wants to prove he is the best in a fair fight against Kham. Solid supporting henchmen role, who gets plenty of time to show off his fighting abilities. (7/10)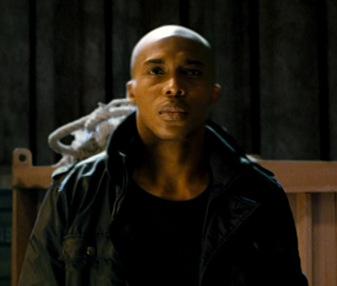 Yayaying Rhatha Phongam: No. 20 love interest of LC who is also one of his ruthless fighters, who can seduce as well as destroy an opponent in a fight. Good supporting performance but her back story never gets fully explained. (6/10)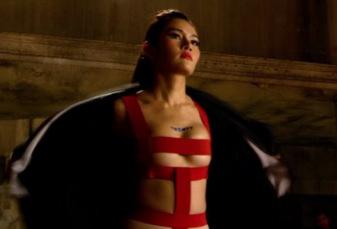 Director Review: Prachya Punkaew – Creates a great martial arts film that will get plenty of fans, but over used CGI effects that don't come off. (7/10)
Action: Epic fight scenes created that take over the whole film. (10/10)
Settings: Each setting is used to make the fights feel even more realistic and pulling you into those fights. (9/10)
Special Effects: When the CGI is used it looks plan terrible. (3/10)
Suggestion: This is a must watch for action fans, you have seen the Raid, well this is like its cousin. (Action Fans Watch)
Best Part: I like the rooftop biker fight.
Worst Part: CGI
Action Scene Of The Film: Rooftop and biker chase.
Believability: No (0/10)
Chances of Tears: No (0/10)
Chances of Sequel: No
Post Credits Scene: No
Similar Too: The Raid
Oscar Chances: No
Runtime: 1 Hour 44 Minutes
Overall: Brilliant Martial Arts Actioner
Rating