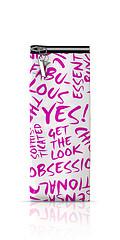 photo : SCA
Everyone knows budgets are tight and purse strings tighter still. So an Austrian Alpine Holiday could be just what you need this summer to safeguard your wealth!
Personalised Holiday Plan
Package holidays and tour operator itineraries are all very well and good, but either they lack the personal touch or cost a bomb – some suffer seriously from lack of character and charm too!
Which is where a week or two (oh, go on then.. as many as you want – who's counting?) in Chalet Lowonahill could be just the solution you seek. You get to choose:
what you want to do
where you want to do it
and how long you want to do it for.
We get to tease you, please you and make you moan for more (oh, but I am so going to be in trouble with my marketing man when he sees this!).
You want history – I'll show you where.
You want culture – I'll tell you when.
You want fine food and drink – it's Austria. It's what they do best!
You tell me what you want – and I'll do the rest.
Safeguarding Your Wealth
Holidays in Austria don't have to cost the earth – it's one of the most eco-friendly places on the planet after all. And best of all, it won't break your bank!
A holiday in Chalet Lowonahill might not be as cheap as a package deal, but it so much more affordable than a tour operator itinerary!
You tell me how many people you want to take – I'll even go as far as to say, tell me how much you would like to pay* (now I know I'm dead meat!) and I'll guarantee the cost will no longer be a consideration you have to care about.
* just so I don't get totally lynched by my marketing man, I'd better add 'within reason'. I have to cover the costs to the chalet and make money…. apparently it's a business and that's what businesses do (knew I'd missed something somewhere along the line!)
How does that sound?