With the long, dark nights and bitterly cold mornings, it is safe to say that winter is finally upon us. Christmas cards and decorations have already started appearing in shops and it won't be long until the television is consumed by Christmas advertisements and seasonal films. When the air is freezing and the ground is slippery, there's nothing better than hiding away inside a warm, comfortable living room with a hot mug of cocoa and a good pair of slippers. Make sure your home is prepared for the cold season with these top tips:
Make sure your home is prepared for the cold season with these top warm winter design tips: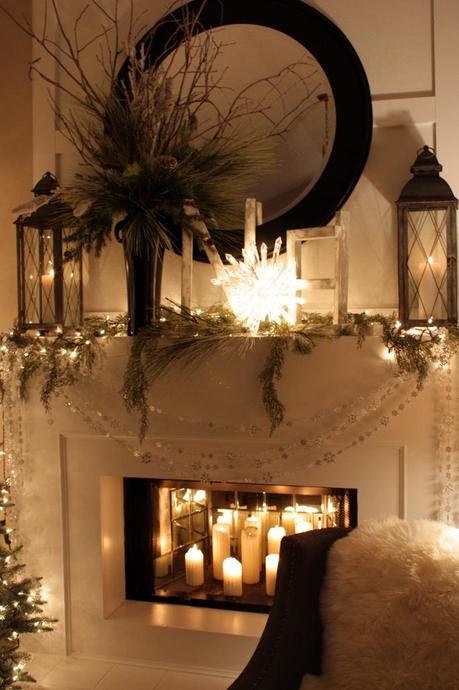 Photo Via SweetSomething Design
Give your Room a Spark
A lifeless room can seem cold and uninviting, which is the last thing you want on a bitter evening. If your room is naturally dark, add a spark of life with scented candles to illuminate your room and also add to the seasonal ambiance with scents of cinnamon and spices. The heat the candles let off will also help to warm up the room and save on those electric bills!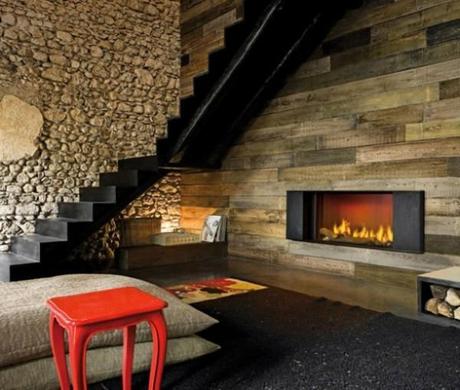 Photo Via Homes.com
Colour Co-ordinated
Whereas the warmer months are associated with light, pastel shades, winter is all about bold, dark colours. Try hues of terracotta and mahogany to add a warm, comforting ambiance and add some character with bright cushions or rugs.
Comfort is Priority
There's nothing better than snuggling up on the sofa watching a Christmas film on a cold winter's night. If your sofa has done it's time, now would be a good time to consider investing in a new one. The sofa is the centrepiece of the living room and a warm, comfortable suite can enrich and reinvigorate a neglected room.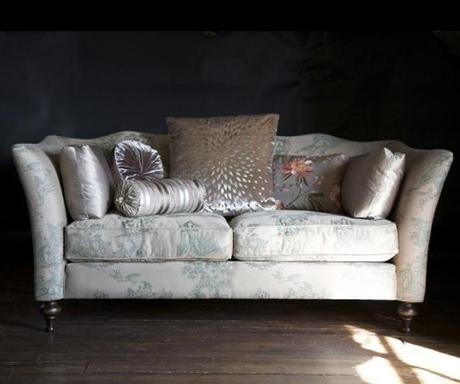 Pillow Talk
DDon'tbe caught out once the cold weather really arrives, make sure that you have stocked up on a warm duvet and fluffy pillows to keep the chill at bay. A good night's sleep is the best way to prepare for the challenges of the day ahead and you don't want to be up all night trying to get warm before that big meeting! For more tips on keeping you and your family warm in winter, see here.
Turn up the Heat
Ensure that you test your heating to ensure that is working before we get into the thick of winter. There's nothing worse that turning on the radiators to find out there's no heat! Heating engineers will be ten times busier than usual during the later months and you may end up in a backlog so ensure you test your heating well before you desperately need it. The same goes for your car's heater, don't be caught out in the cold!