I recently Tweeted a comment that "Art has an agenda, it's either driven by function or ambition." My own ambition is causing some angst because I can't place my artistic style in any particular artistic-ism. This could be a good thing… if I could only find an art critic or an art scholar that could invent a new term clearly defining the technique that I so personally cherish and celebrate. Where is Lois Leroy when you need a guy like this?
Remember Mr. Leroy was the hostile art critic who looked at Monet's painting "Impression-Sunrise" and decreed that the painting was of little value, and he deemed this style of art as Impressionism…to be condescending…and it stuck.
And then along came the Abstract Expressionist movement (dear to my heart), this term was coined by Robert Coates. "The term was first used in connection with Kandinsky in 1919, but more commonly associated with post-war American art. Robert Coates, an American critic, coined it in 1946, referring to Gorky, Pollock and de Kooning By 1951 The Museum of Modern Art exhibition 'Abstract Painting and Sculpture in America', the term was used to refer to all types of non-geometric abstraction. There are two distinct groups within the movement: Colour Field artists (Rothko, Newman, Still) worked with simple, unified blocks of colour; and gestural painters like Pollock, De Kooning and Hofmann who made use of Surrealist techniques of automatic art. Not all the artists associated with the term produced either purely abstract, or purely Expressionist work: Harold Rosenburg preferred the phrase Action Painting, while Greenberg used the less specific 'American Type Painting', and because of the concentration of artists in New York, they are also known as the New York School."
Much to my surprise Elaine de Kooning is credited with the term "Abstract Impressionism". It was soon used by critic Louis Finkelstein.
Many of the art critics today seem to be tied up reviewing art that is not actually "painted" art, like found art, collage, digital art, kinetic art, audio & visual installations and works that are just plain "controversial" art (i.e plastic vagina made with holy water, or fecal matter in a toilet bowl blown up to a large photographic print and proudly displayed). So art is in the eyes of the beholder and to each his own. Philosophically you can argue that art you can hang on wall and enjoy has merit beyond the fleeting art that is often represented in the galleries today.
In my own creative endeavors, from my decision to move away from photgraphy, which I fervently believe is art, but not that creative, and certinly in many cases…not very imaginative. I elected to pursue painting…for me my paintings had to be fiercely original and not some re-hash of a brilliant artist that has since passed. Surprisingly this wasn't as challenging as I first thought. Within a few short years I developed a "style" that is reminiscent of no one's. You may think it's good…or you may think it's crap. But no one can argue the point that it's not original. It would be nice if there was a cafe Guerbois or even a Cedar Tavern that I could frequent and pontificate on the value of what I have achieved. And maybe some fellow artist or writer could stand up and say, "Your art is _____." But now these discussions all seem to take place in abbreviated, written conversations in the realm of social media.
You can even whack or support today's critics by posting comments on their blogs and articles. Critics like: Robert Hughes, Jonathan Jones, Martin Herbert, Ture Sjolander, Waldemar Januszczak. These and other critics are trying to set the tone for what art is…but now virtually anyone can post a YAY or NAY or give their individual opinion on their blog. As to what is acceptable in the world of art.
Maybe I'm not looking for an art critic or art historian at all…maybe I just need a insightful thinker & art practitioner like Elaine de Kooning to pop out a ISM or some other innovative way of classifying my style.
Below are a few pieces of my art…if you can coin a term I would be forever indebted.
Go to my website to evaluate a more complete selection of my work. You will discover a continuity in this style not thematic but certainly congruent.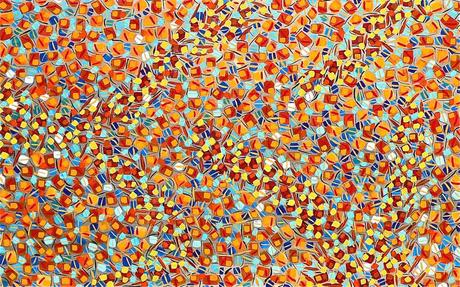 Fall Revealed - Rod Jones Artist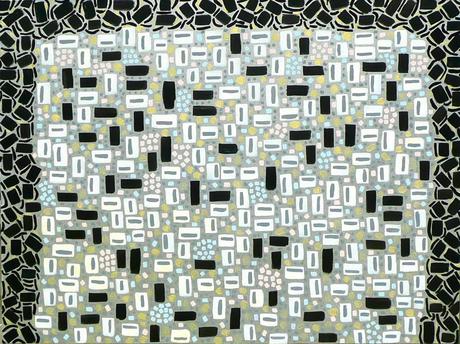 Trestle - Rod Jones Artist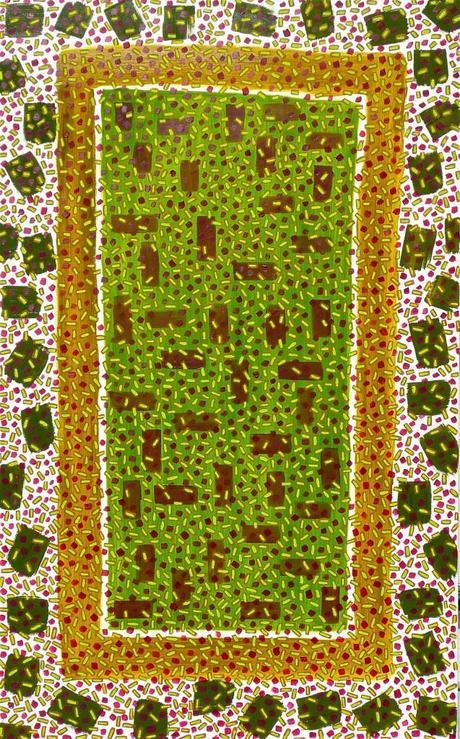 ROSETTA WINDOW- Rod Jones Artist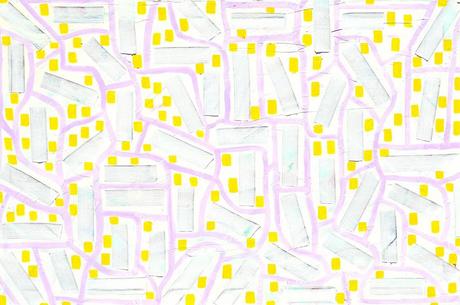 Paris - Rod Jones Artist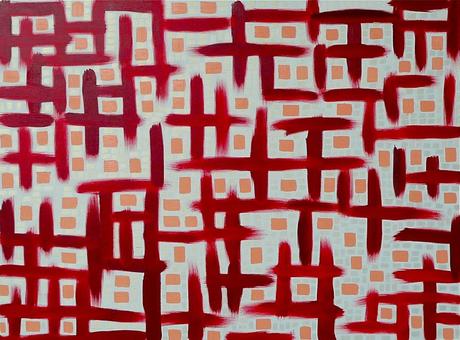 Ceremony of the Red Bishops - Rod Jones Artist