I can no longer deny it: I need a rattan hanging chair. Let's forget about the fact that I have no place to put one. Minor detail. It's just one of those items that makes me happy, and therefore, I need to think I need one. Some of my fave appearances: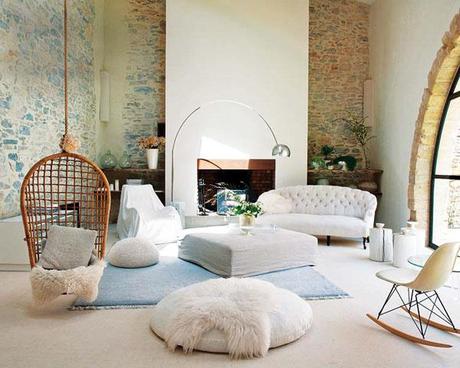 /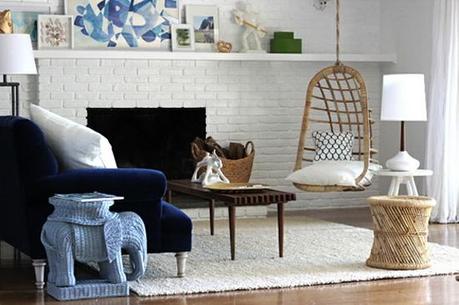 Emily Henderson
(get yours from OpenSky, $375) 
/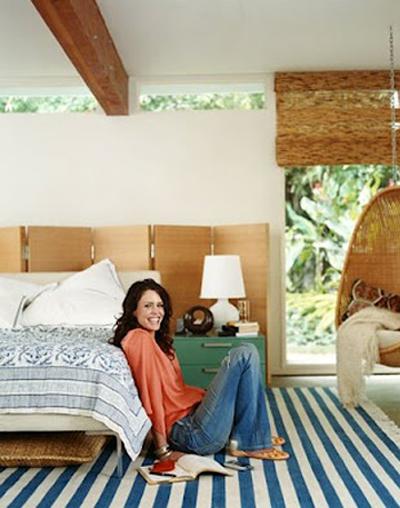 Actress Ione Skye's bedroom in Domino
(I'm completely obsessed with this pic BTW) 
/
Ever wonder when/how/by whom these chairs were designed? Check out my "Design Under the Influence" post today to learn a little more about these covetable pieces (and tons more pics like these)!
Do they make you as happy as they make me? Or am I delusional again? It's ok, you can tell me. ;o)
And I can't leave without saying THANK YOU to all that commented yesterday! Totally blown away by all the positive feedback because of that one negative bit. I'd say we officially banished if off! Be gone!