Do you look for ways to find top tweeps in your niche? I found one this morning that makes it really simple, quick and fun. It is called HooSaid - it is a beta application.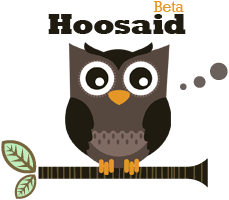 You can type in topics or use their suggested ones to find the top tweeters for each category. It's a great way to find others in your niche to tweet to and follow.
Their popular searches today are:
social media
seo
fashion
musicians
foodie
solar energy
politics
forex
startups
poetry
authors
breweries
wine
portland
nfl football
For social media this is what came up first:

Social Media Club
@socialmediaclub
Loc: The World Bio: World's largest organization of Social Media Professionals reaching 300k+. Chapters in over 300 cities. Tweets from @kristiewells @jessicarmurray & @chrisheuer. Score: 1.121712
Can you think of other ways to use Hoosaid?