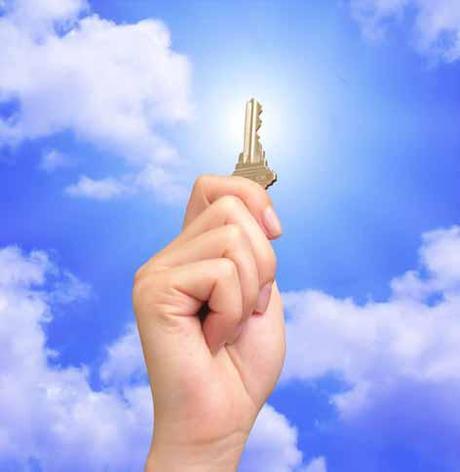 Lately I have had many people ask me "to what do you attribute to your success in sales?" Over the past four years with Absolute Networking I have had the highest customer satisfaction and sales numbers in the company.
When I was posed the question I wasn't really sure how to respond.
I never had a written plan.
I got to thinking what do I do that I can share to help the people around me?
Well for the first year ever I am developing a sales plan.
My goal for this plan is to not only help you and I but for you to share it and help others that you know.
There are four basic parts of my sales plan:
1. Existing customer growth & care
2. Referrals
3. New prospects
4. New suspects
Before you start, you need to get a handle on some definitions:
• Prospects: Potential new customers that you are currently talking to.
• Suspects: Businesses that you would like to talk to but have not gotten a REAL opportunity to.
Let's get started!
1. Existing customer growth & care
Existing customers are the best customers we have.
In my opinion you should care for your existing customers first.
Existing customers are usually loyal and committed to doing business with only you. Your main job here is to learn about your customers.
Offer solutions that will improve their way of conducting business or ways to save money.
DO NOT EVER present something to your customer that they will not benefit from.
The trust you worked so hard to gain could be lost in a split second.
Care for your customer like you would for your friends or family.
It's ok to become friends with your customers but DO NOT use that as leverage.
At times even your most loyal customers will need to get second opinions. It's ok. Be there to help them review that other opinion.
If it's a better solution let them know. You should always be more concerned about what's best for your customers business than you are about yourself. This also gives you the chance to improve and maybe even still win the proposal by improving your solution.
2. ReferralsReferrals tie back in with taking care of your existing customers. They are your number one resource to recommend you to someone. In the past I have been scared to ask my existing customers for referrals. This is a new year its time to start asking. If you are taking good care of your customers they will be happy to refer you if they know someone.
Also existing customers are a great resource for your prospects to call and talk to about the service you have provided.
You should also find other referral partners. It's ok to even have referral partners in the same industry as you. Just make sure you can trust that person and draw a clear line.
No one business can be distinguished in everything. Know people who do other stuff. If they are reputable and provide quality service recommend them even if they aren't someone you talk to on a daily basis.
3. New ProspectsIntroduce Yourself, Then Shut-Up and ListenThe sales experience is not about you, it is about the prospect! It is a courtship ritual to determine if the prospect values the goods or services enough to invest in them by making a purchase.
There is only one way to find out what the customer values, wants or needs and that is to listen intensely. If you are thinking about the next thing that you are going to promote then you can not concentrate on what the prospect is telling you.
Think about how you can repeat what the customer is saying in your own words and you will be forced to listen intently to what they tell you. Reiterate what the prospect asked of you so they know you were listening and you both have the same understanding of expectations.
Again, DO NOT EVER try to sell something that the prospect will not benefit from.
Base you solution on their pain points. You also need to understand you're not right for every business. Sometimes you just won't click, expectations are unreasonable, they are looking for the cheapest thing they can get or you don't have the right solution.
Take notice to this. The last thing you need is an unhappy customer. An unhappy customer will take up all of your time and in the end nobody wins. It's ok to tell a prospect "I think we will respectfully decline presenting a solution.
I don't feel that we have the right solution for you." It hurts to walk away but one of two things will happen.
(1) you will walk away respected and unharmed from a possible bad outcome or
(2) This will completely take the customer by surprise and they will be interested to discuss why you can not propose a solution. In most cases this discussion will give you a chance to present a realistic case and expectations with the chance to propose. That is if you have the right solution.
4. New Suspects
I think this is the hardest part of sales. Getting in front of suspects.
Until you get in front of someone they are just a suspect.
If you're trying to talk to someone at a business about what you have to offer guess what so are 50 other people. What can you do different?
Learn about the company you are trying to get into. Send direct letters to your suspect mentioning their company. Make the letter about them not you. It's ok to type your letter.
If you have chicken scratch for hand writing like me it's a good thing it's typed. But personally sign your letter and hand address the envelope.
Some general marketing to do is:
• Make no less than 20 cold calls of introduction to new suspects each week.
• Make no less than 10 face-to-face contacts with new suspects each week.
• Create no less than 5 proposals each week.
• Develop ways to constantly have your name in front of your suspects.
• Create a mailer to be sent out at least 1 a month that highlights an area of your business.
• Be persistent but not a pest
Some might say that is not many contacts each month.
Well your right!
But I bet it more than a lot of you are doing right now. It's more than I've done in the past.
Bill Murray was given this word of advice in the movie What About Bob?
And it applies to more than just crazy people.
Take baby steps! If you're not comfortable with what you're doing its easy to give up.
Start small, take baby steps and work your way up.
After evaluating my own performance last year I realized how much better I could have been. If only I had a written plan, something to focus on.
It's a new year and not too late to change or reinvent yourself if you need to.
My guess is that most of you are already doing most of the stuff I listed you just need to focus.
If you have any questions or I can help please do not hesitate to reach out to me.
You can find all of my information under the contact info tab.
Happy New Year! Just Focus!
This is a Guest post written by Brandon Congleton
© 2012, ©Active Consultants 2011. All rights reserved. Copying in part or in entirety only permitted by written consent

Copyright protected by Digiprove © 2011
All Rights Reserved
Original content here is published under these license terms: X 
License Type:Commercial
License Summary:You may read the original content in the context in which it is published (at this web address). You may make other uses of the content only with the written permission of the author on payment of a fee.
Republished by Blog Post Promoter