wanna visit my palazzo?
Prada has launched Il Palazzo  an iPad-only app that takes you on a virtual tour of a villa thanks to, no less than, visual effect specialist James Lima. 
Be ready to take the journey to admire capsule collections and special edition pieces through the maze of mirrored walls, corridors and window draperies. The experience is mysterious, modern, tech and take the brand at the top in innovation technology.
Portrait, the man and women sunglasses collection, is currently featured and soon Bloom jewelry will follow (we are all for it).
Meanwhile, I am still dreaming of this suit, hair, make-up and how chic would be to be able to go to work in it …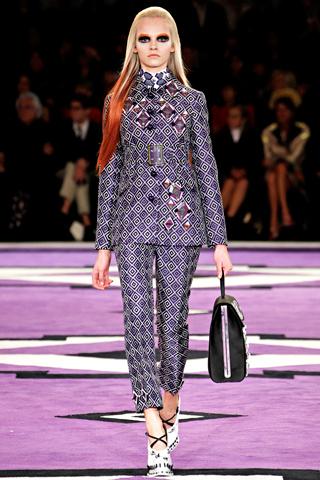 — 8 minutes ago
#

Prada
#

fashion
#

iPad