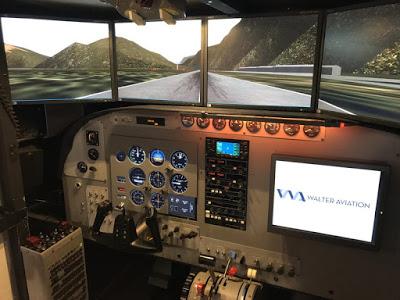 Introducing Walter Aviation, the latest company to offer full-motion simulator Initial and Recurrent training for the Cessna Caravan. Their Caravan training is competitively priced and is insurance approved. Their training schedule is flexible and they are centrally located in Perry Iowa. The training staff at Walter Aviation can also offer you Private through Multi-Engine flight training, Endorsements (including Tail Wheel, High Performance and Complex), Aircraft Sales, Aircraft Rental, Charter/Cargo and Maintenance.
President and owner Jonathan Walter started the company in 2012 after successfully launching his first business Iowa Aerial Advertising LLC, which he still owns and operates today. Jonathan is qualified as a Certified Flight Instructor, CFII, MEI, Aerobatics Instructor and Airline Transport Pilot with over 4,000 hours of flight time. Over half of that time has been spent giving instruction to beginning students and professional pilots alike.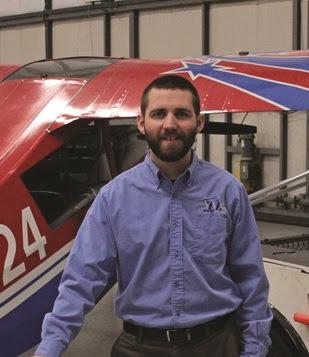 Jonathan Walter
Whether you need initial or recurrent training to meet your insurance requirements, get up to speed on systems and procedures or meet employer requirements Walter Aviation's
 3 Day Initial Caravan training course is competitively priced and includes lodging for 3 days at the historic Hotel Pattee downtown Perry. Their 2 Day Recurrent Caravan training course is also competitively priced and also includes a hotel stay. 
The full-motion simulator and Garmin G1000 simulator will make you a top notch Caravan pilot! Also, after you complete one of their Caravan training programs, job placement assistance is available for you if you need. They are the only Caravan training operator that offers this service.
For more information about Walter Aviation and their first class training operation contact them via their contact page here or call them 515-465-3970
CaravanNation.com