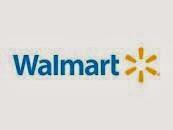 For many years, Walmart has been the target of unions and liberal activists who have harshly criticized the company's health care plans, calling them "notorious for failing to provide health benefits" and "substandard."
But a Washington Examiner comparison of the two health insurance programs found that Walmart's plan is more affordable and provides significantly better access to high-quality medical care than Obamacare. Independent insurance agents affiliated with the National Association of Health Underwriters and health policy experts compared the two at the request of the Examiner.
Walmart furnished employee benefit information to the Examiner. Neither Obamacare advocate Families USA nor the United Food and Commercial Workers, which backs anti-Walmart campaigns, responded to Examiner requests.