Hey everyone  , Its buttercup here sorry updates are less regular now but we all have been very busy recently. Today i am talking about wallpapers. In my eyes the wallpaper is the one thing that you can splash out on a bit so today i am going to put some wallpaper designs together with some paint to show you that it doesn't cost a lot to go shabby chic!
You see the way i see it the main influence when you transform a room is the paint and wallpaper. Later on (maybe in a different article) i will show you my dressing table which i made as i am transforming my room shabby chic style, i hope it will encourage others to do the same. As i have said before it doesn't have to cost a fortune to shabby chic your room it took me one small pot of paint for my dressing table and chest of draws. I have now started to search for my luxury wall paper. I have always been a massive fan of Cath Kidston and you may be thinking but i thought we were trying to keep the cost down. Well as i say the wallpaper is the thing that clearly says what design genre you went for be it modern, casual, shabby chic etc..
Now baring in mind that i am basing mine on a feature wall layout the average room would need about three rolls of wallpaper. Here is my dream one which i would pair with a slightly off white color. You can also get it in green...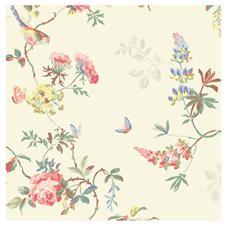 Below is the link that will take you straight to it so you can see it in green! It is a Cath Kidston and it is my favorite out of the range currently on the website.   www.cathkidston.co.uk/p-17028-cath-kidston-birds-roses-wallpaper.aspx  
It is £25.00 a roll with postage and packaging varying from £3.95-£10.00 ( this price includes international deliveries)

My next one shall be selected again from the Cath Kidston range it is again £25.00 and p&p rates the same it is also in duck egg blue and again the link will be below :)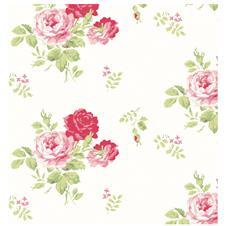 www.cathkidston.co.uk/p-11622-cath-kidston-antique-rose-wallpaper.aspx
Now the last one i shall select will not be from Cath Kidston but from
http://www.ukwallpaper.co.uk/products/floral-bouquet-shabby-chic-wallpaper.htm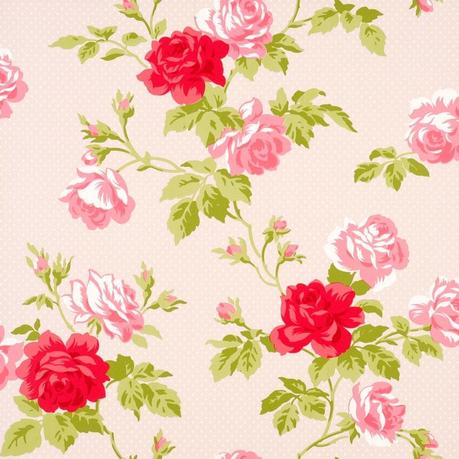 At Only £6.99 a roll :)
i Just love the contrast of the two patterns floral and dots
So they you have it be it designer brand or not you can have a room that looks amazing :) Watch this space for my next article which is proof of my attempt to shabby chic furniture . Hope you liked it , Buttercup xxx