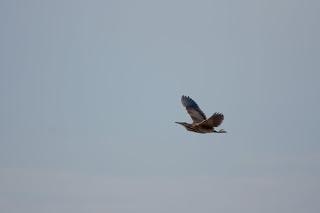 Sturgeon Banks is a 21,525 acre estuary located on the banks of the Fraser River and Strait of Georgia. It is an important part of the Pacific Flyway, with 1.4 million birds migrating through the area annually and provides excellent habitat for nesting birds. The long expanse of marsh that makes up Sturgeon Banks runs from Terra Nova in the north to Garry Point Park in the south, it is adjacent to the West Dyke Trail and extends west out into the Strait of Georgia.
Visit this area often as the seasons change to view the landscape's transformation from lush, green marsh grasses to its sepia, honey toned winter colour and flocks of Snow Geese.
The popular West Dyke Trail provides excellent view of the Sturgeon Banks marshes, distant Howe Sound mountains, and the Gulf Islands along a 5.5 km path between Terra Nova and Garry Point Park.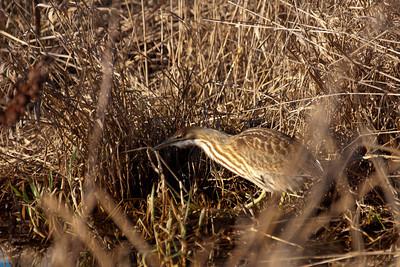 The American Bittern showing it's perfect camouflage.