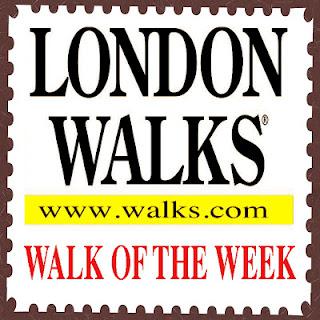 NEW: Every Monday we'll pluck just one walk from the vast London Walks repertoire and put it center stage.
You can check out the full schedule at www.walks.com.
But if you only take one walking tour this week, why not make it…

THE OLYMPICS WALK 2.15 pm on Thursdays from West Ham Tube

What's this? It's London Walks at its Gold Medal-winning best, that's what it is. It's the biggest sporting event in the world coming to London. It's a walk created by brilliant guides who are locals* and who know and love sport. It's the spiky white steel stadium. It's the glide and soar of the shiny aluminum Aquatic Centre. It's "the Copper box." It's the AccelorMittal Orbit. It's Gold Medal-winning sports info and back stories and whys and wherefores. It's the neighbourhood. It's pastscapes and futurescapes. It's that astonishing panorama – like being out on a tether looking back at the London Milky Way. It's seeing it in 2012!  Guided by Brian or Anne-Marie. *That local knowledge kicked in from the get-go: "no question about it, West Ham is definitely the best place to start the Olympic Walk."