Hey everyone! About 4 days ago, I had an urge to go to Walgreens and buy some more makeup! I spent $54! I have never spent so much there before; I couldn't believe it! Here is what I got, let me know if you would like any reviews: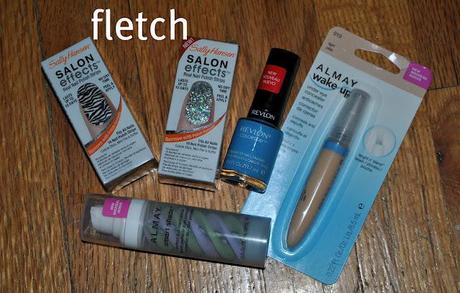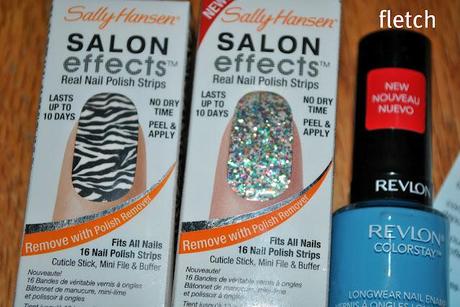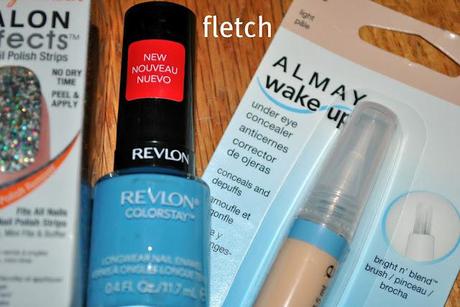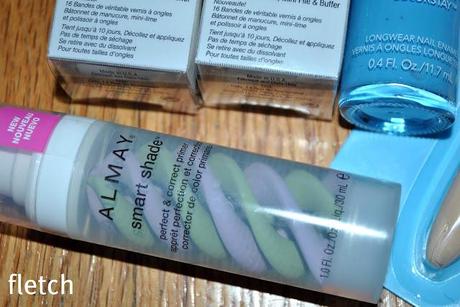 Almay Wake Up Under Eye Concealer- so far works great and makes me look so much more awake in the morning!
Revlon Nail Polish- It is supposed to last like a gel manicure, so far it has been lasting! I got this because I love the color, and my nails always get chipped at work, so I wanted to see if this would last.
Sally Hansen Salon Effects Nail Strips- They were buy one get one half off, and I loved the glitter one. My boyfriend Mike picked out the zebra print. hahaha
Almay Smart Shade Primer- Love this! It evens out the redness and brightens my face, and even though while using it my face does not look flawless, it gets a couple steps closer to it while using this primer.
Let me know if you would like a review of anything!
Have a great day and thanks for reading!