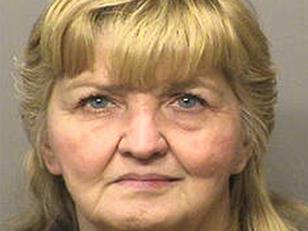 Penny S. Winters, 63, was charged with a felony after being caught eating Oreo cookies which she stole from the store.  As a full-time maintenance worker she makes $11.40/hour.  Winters admitted to authorities that not only had she eaten the Oreo cookies, but that she had done it for years.  In addition to the Oreos, she admitted to taking "junk food" home every week for 4 years!
Winters said she knew taking the items without paying was "wrong" and that it "would never happen again." Wal-Mart happened to agree wither her.
They fired her.
Winters said she regularly snacked on gum, chips, sandwiches and chocolates, according to the police report.  She told police she could not afford them. According to ABC News, she could not explain to police why she chose to steal "junk food" instead of legitimate food products normally associated with necessity.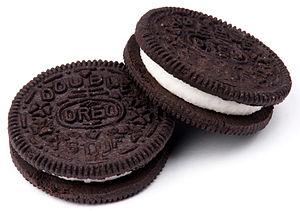 English: Double Stuff Oreos. (Photo credit: Wikipedia)
Ashley Hardie, a Wal-Mart media relations spokeswoman, told ABC News:
"We have high standards on how we conduct business in our stores and high expectations for all our associates. This includes acting with honesty, integrity and following company policies and guidelines.  Unfortunately, Ms. Winters failed to meet those expectations. As a result of her violation of company policy she is no longer with the company."
When I first read the title of the article I thought: "oh how ridiculous of them to charge her for eating some Oreo cookies."  After reading that this was a 4 year-long habit I think she should be charged with a felony.  Now some may think this is a gross misappropriation of judicial time to prosecute this woman over "junk food."  Yes, Oreos don't cost a fortune nor do the junk food she stole.  But all the food totaled over the course of the period is a substantial sum.
I certainly don't know her financial situation, but $11.40/hour isn't sum chump change.  I think she can afford those Oreos.  I think Wal-Mart had every right to fire her.
What do you think?
Email: [email protected]
Twitter: @adrakontaidis & @talkrealdebate