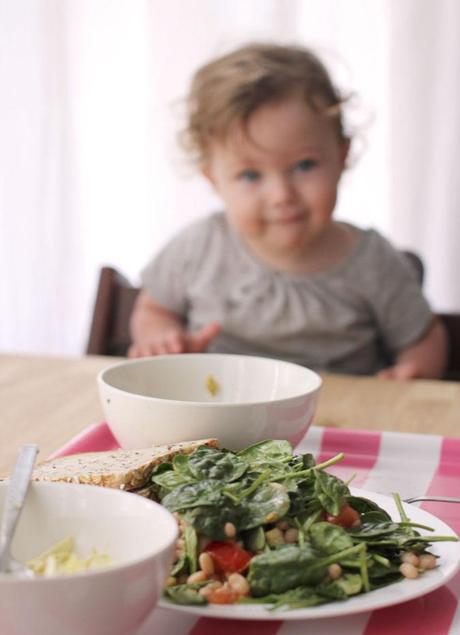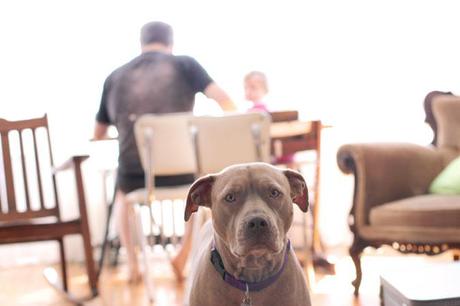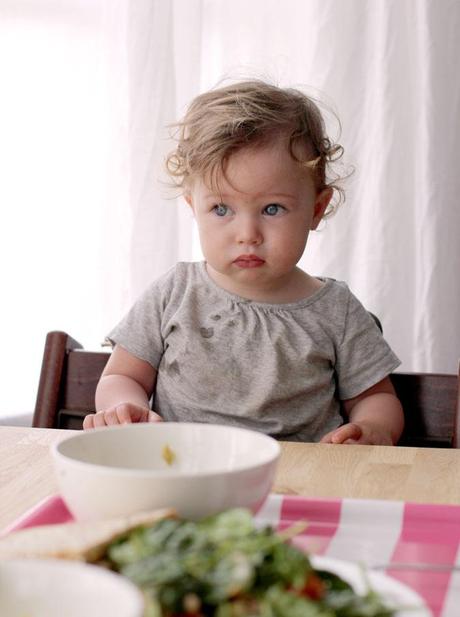 This is what I woke up to the other day-  Biet and her father sitting down at the table together in their pajamas, a tray filled with delicious offerings (no there was no actual bacon, but there were eggs.. and coffee and toast and salad and oatmeal), and Nico meticulously watching the floor for fallen crumbs and thrown handfuls.  Gaby had woken up, whipped up breakfast, and fed our little monkey until her tummy was bulging- all while letting Mama sleep in an extra hour.
I loved waking up to that.  I cherish these moments between those two.  I imagine her growing, having breakfast with her Papa each day. He'll teach her how to cook the eggs and cut up the fruit, he'll let her try a sip of coffee and she'll spit it out, she'll surprise him one day with pancakes shaped like hearts.. I see the many blissful mornings ahead.
And that bit of extra silence and sleep was a treat to say the least. I really really miss long uninterrupted hours of sleep. Yes, this is all worth it, no question. This is all pretty perfect.  But when these extra hours of rest come around, it feels like a holiday.
I am so grateful for this husband of mine who thinks of me (he's known me long enough to know of my ridiculous love affair with sleeping) and tries in little ways to give me a break when he can.  It means the world.  I adore waking up and witnessing that little vignette of father+daughter breakfast.  I'm sure Biet is pretty happy to have her Papa/personal chef all to herself for a little while too.