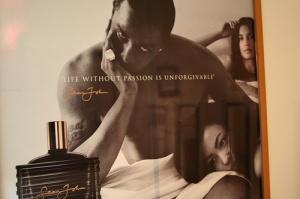 Okay, you're not the only one who has no freakin idea what those lyrics are supposed to mean (This intellectual forum discussion doesn't really give me any clue). Oh Ke$ha, you have such impenetrable philosophies.
Of course, not many of us get up on a mattress made of cash and surrounded by hot chicks, so I guess it must be really hard to relate. Instead, the alarm clock jolts us out of an uneasy sleep on a Monday morning, we stumble out of bed, hit the shower, and commute to work surrounded by other sleepy, smelly people who are just as depressed as we are.
There's a better way to live our mornings. Ever had those couple of things you always wanted to do but never had the time? I'm not talking about the billion things in your work to-do list; I'm talking about things that are actually awesome: Reading that book you always wanted to, exercising, watching that TED talk, spending more time with the kids, or if you're nerdy like me: researching your investments and optimizing your credit cards.
Laura Vanderkam recently wrote an article on what the most successful people do before breakfast. It turns out that mornings are the perfect time for you to get things done – you're more rested, more alert, have more willpower, and are less likely to be interrupted. She talks through 5 steps to getting the most out of your mornings: 1. Track your time, 2. Picture the perfect morning, 3. Think through the logistics, 4. Build the habit, 5. Tune up as necessary. Essentially, it's pretty similar to what I've blogged about building up effective habits – start tiny, and then tune upwards as you get more successful.
I decided to try it out. My office is literally located in one of the most remote, desolate, and depressing parts of Singapore. Yes, it's true. Don't ask me why. However, one of the advantages of working at the end of the world is that I have an 1 to 1.5 hour-long commute every morning. While most people see it as a pain in the ass, I'm using it as a perfect opportunity to read, pray, meditate, or work on other projects. (Here's a little secret – I'm currently using my mornings to work on a special project on the side, which you'll hear about in the coming months!) I don't try to accomplish too much – usually a couple of pages of reading, or baby steps in my special project, or one TED talk. But do them every weekday, and they start to add up. And I get to the office refreshed, inspired, and cheerful that I'm doing something meaningful in my life other than working for the man.
The number one reason why I'm able to accomplish my morning ritual: SLEEP. I try to get at least 7 hours of sleep every day so I don't end up feeling exhausted during my commute.  (Okay, admittedly, I fail at getting my requite hours of sleep 2 days out of 5, but it's all good as long as I fix it the following night)
So – try it out. See if it works. You never know – your morning ritual could let you wake up feeling like P Diddy after all