Waka Flocka Flame's Mom Gave Bow Wow An Earful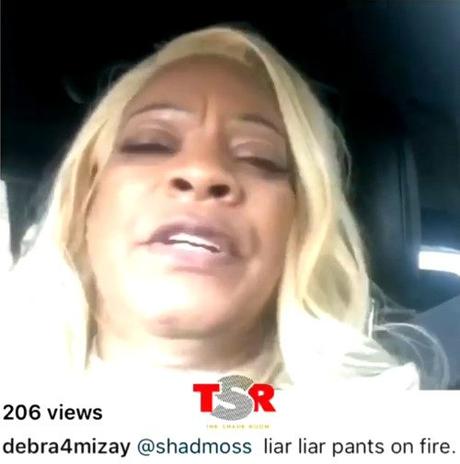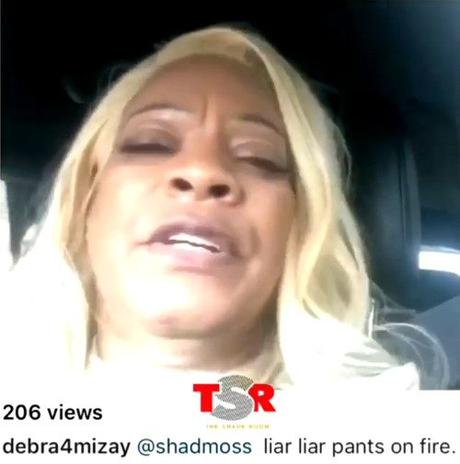 Imagine waking up from a 10 year coma and reading that headline, amirite?
Say what you will about Waka Floka Flame. Say he's a mediocre rapper. Say that he's your least favorite muppet. Say "who?". But if you do say something, know that his momager Debra Antney (who used to be Gucci Mane's manager) is probably going to have some words for you. Debra don't play! She's the kind of mom who would march right into the principal's office if you got detention and embarrass you by going OFF on errrybody in that fucking school before turning around and beating your stupid ass for acting a fool and wasting her time. According to The Boombox, Lil' Bow Wow (aka Bow Wow aka Shad Moss) was the latest person to waste Debra's time and she let him know what. is. up.
Apparently Shad was supposed to attend a meet and greet with some children and flaked. He came at Debra with some excuse about missing it because he had to get a vaccination before traveling to Canada (!?! Shad, how are you SO BAD at lying?). Debra smelled bullshit and found out through social media that Shad was actually at a strip club. What's more she saw him two days later and he looked fine to her. Unable to get through to Shad on the phone, Debra found no alternative but to get "petty" and put him on blast via social media.
#WakaFlocka mother, #DebAntney goes off on #BowWow ——————————————————————— Just come clean smh rumor has it Bowwow was in Atlanta strip club #BlueFlame the night before so exactly what kind of "shot" did he take ☕️ #lhhatl

A post shared by Wordofmouth (@worddofmouth) on Nov 30, 2017 at 10:07pm PST
You hear that, Shad or whatever the fuck your name is? You should be shaking in your boots right now. You do not cross a woman like Debra. You give her an unqualified "yes maam" and nod, even if she's wrong. Trust me, it's not worth it!
#TSRClearTheAir: #BowWow stepped into The Shade Room to clear the air about his missed appearance (See previous post)

A post shared by The Shade Room (@theshaderoom) on Nov 30, 2017 at 1:22pm PST
But instead of immediately getting on the phone and apologizing for letting the kids and Debra down, Shad popped off in the comments (seen above) saying he had strep throat or some bullshit. Unacceptable! Debra looks like she can hold onto a grudge. Meanwhile, Flocka is probably standing behind momma giggling and pulling faces at Shad for being in trouble until she turns around and lets him have a taste for gloating. Like I said, Debra does not play.
Pic: TSR via Instragam
Source: Waka Flocka Flame's Mom Gave Bow Wow An Earful
5 total views, 5 views today