Look at this tool bag…do you steroids bro?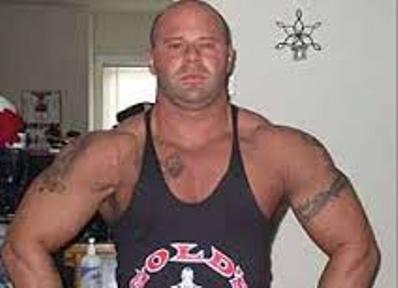 Via Boston.com:  "Jared Remy, the son of famed Boston Red Sox player and broadcaster Jerry Remy, allegedly stabbed his girlfriend to death in their apartment Thursday night, an act of domestic violence that took place while the victim's daughter was home, officials said today."
"Remy is scheduled to be arraigned today on murder and domestic assault and battery charges at Waltham District Court — the same courthouse where he appeared on Wednesday to face allegations that he assaulted Jennifer Martel, the woman he is now accused of killing, officials said."
Outside of the fact that this kid just killed his girlfriend, is the fact that JUST YESTERDAY he was in court for assaulting that same girlfriend.  What the hell is wrong with this guy.  What an absolute piece of crap.  These are the type of people we should take out back and just get rid of immediately.  They're not bringing anything positive to the table.
And what about RemDawg?  I mean cancer relapse, depression and now a son who will most likely be in jail for a long, long time.  Just want to give the guy a hug.  Love him for the way he made me feel like I was part of the 2004 World Series.  Let's hope RemDawg can recoup from all of this.
Probably could use a hug from Jenny Dell…oh wait: