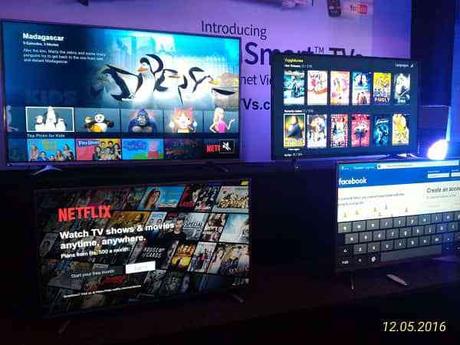 Vu Televisions brand was established in 2006 between California and Mumbai. As far as I know, it launched its first televisions in India only in 2015. And within a short span, Vu televisions gained quick popularity and became top selling television sets on Flipkart. The main reason for this quick popularity is the highly competitive pricing of Vu TVs.
On 12th May, 2016, Vu has launched four more Smart TV sets in India. Like before, all these TVs are very competitively priced and available exclusively on Flipkart. Vu is calling them PremiumSmart televisions and is presenting them as Smart televisions with 4K experience available at the price of 'normal' TV sets.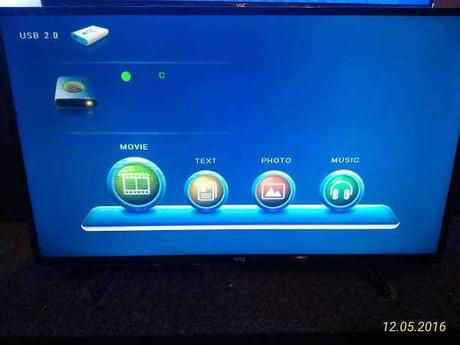 These Vu PremiumSmart televisions run on Opera Operating System and are equipped with Quad-Core Internet Video Processor and Dolby Digital Audio system. They have in-built Wi-Fi functionalities, HDMI ports, Screen Sharing facilities, USB ports, MHL and DLNA features.
As these are smart televisions, they can be used to browse the internet and run smart apps. As per Vu, the Opera app store has over 5000 apps now that the users can download and install on their smart televisions. A lot of these apps already come pre-installed on these newly launched Vu PremiumSmart TVs. These include several on-demand video channels like YuppTV, RedBull, Kidoz, Tedxthe and popular ones like YouTube, Netflix, Facebook, Twitter, LinkedIn etc. The remote control of these televisions have shortcut buttons for YouTube and Netflix for easy access to these services.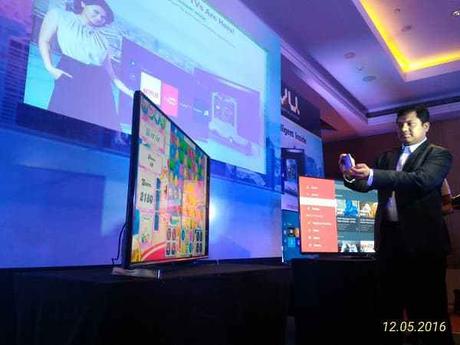 The new Vu televisions also come with a Gaming Center. The games that users can play through this Gaming Center include the classic but advanced version of Snake. If you have ever owned a Nokia feature phone, you know how addicted it was even when played in black and white on a tiny display. But if you don't fancy playing with Snake, you can also enjoy other racing and action games on the big and bright display of Vu television.
These televisions are available in the sizes of 32, 40, 50 and 55 inches and start from Rs. 20,000. Here's the complete price chart:
Overall, Vu televisions sound very attractive as they offer bright display, excellent sound quality and a Smart TV experience at very reasonable prices. They may not equal the magnificence and super luxury of 4K OLED televisions. But they can very well give a feel of luxury at affordable prices. And therein lies the key to the rising popularity of Vu televisions in India. We, the people of new India, aspire for luxury and latest in innovations. But all of us can't afford this. It's great that brands like Vu are making luxury and innovation more affordable.
Vu PremiumSmart televisions are available exclusively on Flipkart.
For more information about Vu Televisions, visit: http://vutvs.com/. The site has a live chat feature to answer all your queries.