If you're new here, you may want to subscribe to my RSS feed or sign up for my weekly newsletter. Thanks for visiting!
Virtual private servers or cloud servers, though not a brand new technology, have gathered steam in recent times, with several web service providers utilizing VPS services for better performance and cost cutting. A VPS can help a start-up web business with low cost, high performance solutions, while keeping up the quality of the service.
What is a VPS and what makes them so attractive to tech companies?
In a few words, a virtual server is a virtual section of a physical server, equipped with an operating system and individual settings. The beauty of a virtual server is that a physical server can be broken into multiple virtual servers with each having different settings and functions. There are a lot of benefits network administrators enjoy from virtual servers, some of which are listed below: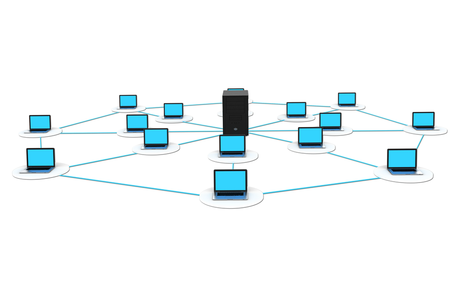 Reasons you should consider virtual private server (VPS) or cloud server
1. Cost saving
Since virtual servers are basically a section of a physical server with the physical one being capable of branching out into multiple virtual servers, the cost gets radically reduced for any system using the virtual ones. This is especially affordable for small time of start-up internet businesses.
2. Segregation
As each virtual server is capable of having its own customized settings along with individual operating systems, the server can be used for different purposes without having any effect on other virtual servers coming from the same physical server. This works great for sister concerns of the same form or for different pages of any given website without putting pressure on the other pages.
3. Customization
In a virtual server environment, you can have all the freedom in the world to work with your hosting space. You can customize everything from the operating system to the look and feel of the site through your server, without worrying about the physical server at all.
4. Performance
Even though very few virtual servers can match the performance of shared servers, they are nonetheless high performing as far as shared servers are concerned. Small and medium websites can benefit greatly from the individual CPU usage and RAM benefits virtual servers come with.
5. Stability
As mentioned before, due to segregation from other virtual servers, your server is not affected by them. As a result, as long as the physical server is online, you can enjoy great uptime performance from your server.
6. Security
Due to the segregation, security of your server is in your hands entirely. You can put up firewalls and other additional security tools without worrying at all about the other virtual servers.
7. Control
You have full authority over your server resources- giving you the opportunity to enjoy grater control.
8. Dedicated tools
Your resources are dedicated, meaning you have at your beck and call your OS, RAM, CPU and any other tools 24/7, giving you a full-fledged admin panel.
9. Upgradability
You might begin as a small enterprise, but as your business grows, you might feel the need to expand. With virtual servers, as long as the physical server allows, you can expand your server capabilities as much as you want
10. Resource management
And finally, resource management is easier than ever with virtual servers than shared servers or physical ones.
When considering hosting options, these 10 things are really the main reasons VPS cloud has continued to grow in popularity. For hosting anything other than a personal blog or very large eCommerce site, choosing VPS cloud makes the most sense.
Tim is a writer from South London who enjoys working with computers, gadgets and anything to do with the Internet  If you would like more information cloud computing or are interested in VPS cloud hosting services, you can visit UK2.NET.