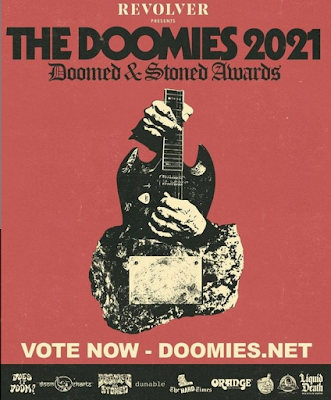 Huge News Waveriders!!
The nominees for the inaugural Doomed and Stoned awards are LIVE, and we are so honored to have Ripple nominated for Best Record Label.
VOTE NOW though this Friday April 9th at DOOMIES.NET
Winners will be announced on 4/20 on the Revolver Facebook and YouTube Channels!
Would really appreciate if you dug Ripple enough to pop over and vote for us for Best Label, and also a nod for all the Ripple family who've been honored with a nomination.
BEST ALBUM
- Psychlona
BEST BAND
- Sun Crow
BEST SONG
- Psychlona
BEST COVER SONG
- Mos Generator
BEST ALBUM ART
- High Priestess / Manfish Inc.
-Psychlona
BEST DEBUT ALBUM
- Sun Crow
- Hail The Void
BEST NEW BAND
- Sun Crow
- The Crooked Whispers
BEST LABEL
- Ripple Music
Thank you all so much, for all your support. Congrats to all the nominees, bands and labels, and thanks to DOOMED & STONED and REVOLVER Magazine for making this happen.
Vote Ripple!
www.doomies.net