True Blood has been nominated again this year for a People's Choice Award the category titled "Favorite Premium Cable TV Show." There is some stiff competition, but we of course think that True Blood should get the prize. Here are the nominees in this category: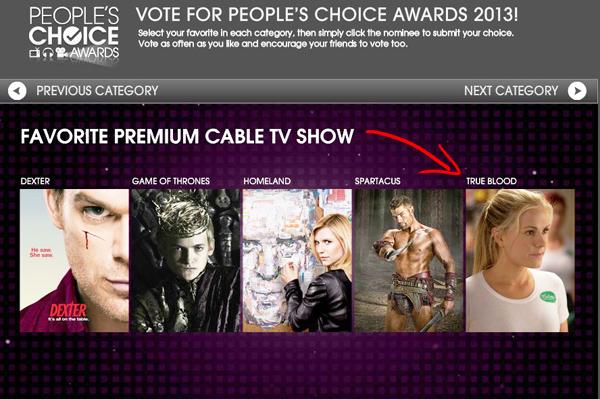 Click on the image below to vote for True Blood!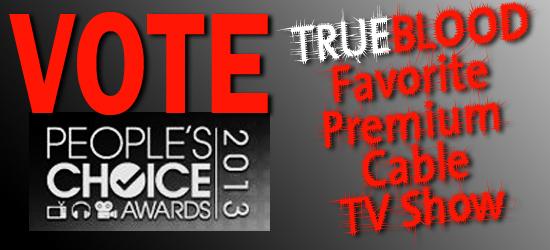 True Blood has been nominated for at least two awards in the past three years, since 2009 and has one at least one of them most years. This year since they are nominated in a completely new category and it's their only nomination, it's even more important to get over to the People's Choice web site and vote, and vote often.  Best of luck to True Blood for another win.
It's nice to see that several shows and one film that True Blood cast members were in have also been nonimated for an award.  They are:
Kristin Bauer van Straten's "Once Upon a Time" has been nominated for three awards.
Michael McMillian's show "Hot in Cleveland" has been nominated in TV comedy.
Joe Manganiello's movies, What to Expect When You're Expecting and Magic Mike each have been nominated in the movie categories.
source: Peoples Choice