Please vote for the Primate and Predator Project's camera trap photo in the 2013 Trail Camera Pro Photo competition!!
Our photo is in the international category – photo number 1 of the smiling baboon!
http://www.trailcampro.com/2013trailcameraphotocontest.aspx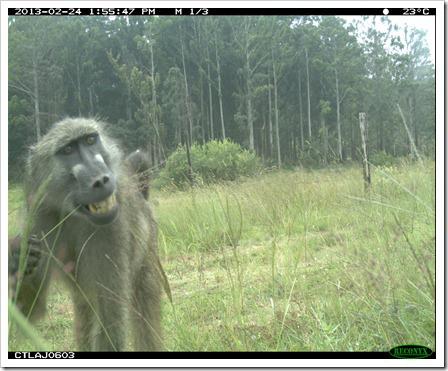 Last year our leopard portrait photo won the international category of this competition.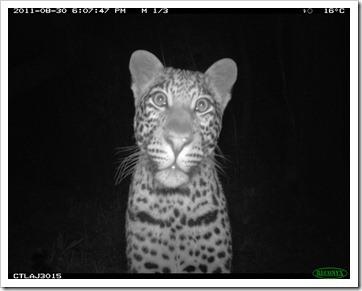 Our prize was a new camera trap. The camera trap we won was so vital in our research last year. Whenever one of the cameras in our grid malfunctioned we were able to use this extra camera as a filler so that we didn't lose any data. It was absolutely essential in our research!
It would be amazing to win another piece of equipment this year. Please support the Primate and Predator Project by voting for our photo. All you have to do is click here. Voting closes August 18th.