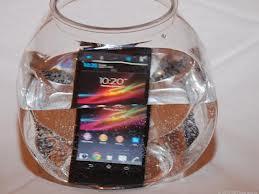 sony xperia z contract
Vodafone UK is offering the Sony Xperia Z smart phone for pre order on their site.
Users can go for either a 1 year or 2 years agreement. The one year contracts begin at £39 each month, with the charge of the smartphone being £179 & going up to £52 each month with the smartphone priced at £59.
The 2 years agreement will cost users at least £29, with the smartphone priced at £149 & going up to £42 each month with the handset being free.
Sony is also offering a duo of MDR 1R headphones worth £200 for the initial 1,000 users. Both black and the white editions are accessible.
Best Sony Xperia Z deals comes as with a 5inches touch screen that assures you a pleasant viewing experience while watching movies, images or anything else. There are several 5inchers available in the market. That is why Sony has released this huge handset. Connectivity attributes include Near Field Communication, HSPDA, HSUA, WiFi, Bluetooth, etc.  It runs on Android jelly Bean operating system, which is the latest in the platform. It is made to withstand rough conditions. A 13MP snapper clicks gorgeous pictures.
Sony is desperate to achieve success in the smartphone market.  It is, hence, showcasing a flagship model that could generate attention for the brand. It could generate sales of its low end and mid range devices as well.
So guys, what do you think about this handset? Will it be able to taste success? Express your views through the comments section given below.