Having the right home or business security system is critical. What you need is a solution that's not just reliable, but also easy to use and packed with the latest tech. Look no further than the Vivint Smart Home security system. In this post, we have featured Vivint Smart Home Review 2021 that includes detailed insights into this platform.
Sure, there are plenty of do-it-yourself options out there, but when it comes to your security, you want the best tech and dedicated team on your side. So if you're looking for professional equipment, always-on monitoring, and a slick platform from which to control your entire home, you'll want a Vivint Smart Home system.
An all-in-one option for smart home security and home automation, with 24/7 monitoring and support and top-of-the-line technology? It seems Vivint is the only company doing this right. Yes, you could buy a bunch of standalone products and piece them together for a safer, smarter home, but if you want a system where everything works together from one simple app, Vivint Smart Home is the way to go.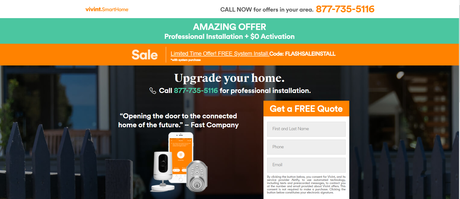 If you're itching to pull the trigger already, you can use code BLOGGERS100 for $100 off a Vivint system + free installation. Or if you want to know more, read on.
I took a look at the Vivint Smart Home system to see if it lives up to the hype. And it did. In so many ways.
Vivint Smart Home Review 2021: What Sets the Company Apart?
To put it simply, Vivint Smart Home brings you an integrated home automation and security system that you can control from the palm of your hand. The Vivint Smart Home app lets you do anything from set your thermostat to arm your system or even answer your door. You can also easily check in on all of your camera feeds.
If you want to keep your home secure, you need to make sure you're covered from all angles. Vivint's got a robust suite of their own smart home security products including a doorbell camera, outdoor camera, indoor camera, smart locks, door, window, water, and motion sensors, smoke alarms, carbon monoxide detectors, and even a device that secures your car and integrates with your smart home.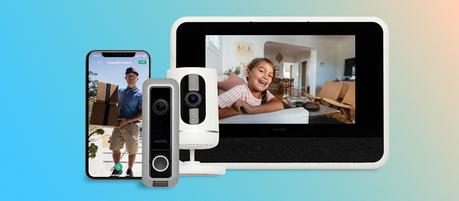 Your outdoor cameras are only as good as the quality of footage they capture. And not just that, you also need to be able to view that camera feeds from anywhere. Whether it's indoors, outdoors, or even your doorstep, that's what you get with Vivint. They've simply got solid cameras with great specs. And you can tap into any feed right from one simple app on your phone.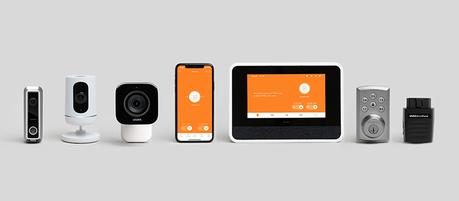 Sure, Vivint's home security products are high end, but they've also got home automation figured out. The Vivint Smart Hub is a touchscreen panel that lives on your wall, and the Vivint Smart Home app feels the same, except it's on your phone. The intuitive app makes it easy to control your thermostat, ensure your doors are locked, even answer or unlock the door, all from your desk at work or across the country on a business trip.
Got a Google Home or Alexa-enabled device? You can integrate them with your system to control your home with just your voice.
Vivint stays up all night so you can rest easy. While some security providers outsource their monitoring, Vivint keeps theirs all in-house. It's easier to relax knowing your home is watched over 24/7 by someone at the actual company who knows the system inside and out.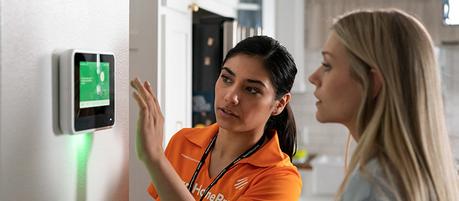 Vivint's monitoring team will reach out to you immediately if your alarm is triggered, and they'll even contact emergency personnel if necessary. Even if you just have a question or an issue with your system, Vivint's support team is standing by around the clock to give you quick help.
Vivint Smart Home Plans & Pricing
A Vivint agent will work closely with you to build a customized system aligned with your specific needs. Since systems vary, pricing does as well. Plans start at around
Paying for a Vivint system and service is much like paying for a cell phone and plan. You'll need to buy the equipment and then pay to keep it running. And just like your monthly cell phone bill, with Vivint, there's a service fee you pay each month. It enables you to use the system and also gives you 24/7 support and monitoring and access to the Vivint Smart Home app.
For convenience, most people opt to divide the cost of the equipment over several months and combine it with their monthly service fee.
And there's a 60-month contract. That said, if you pay for all of your equipment up-front, you can opt to stay out of a contract.
Visit for more info on how to get started with Vivint, and request a free quote. When you speak with a rep, be sure to mention code BLOGGERS100 for $100 off a system + free installation.
Vivint Smart Home Products Review
This camera not only monitors your home but proactively protects it. Built-in lurker detection technology sees when people are hanging around too long. The camera then makes a sound to scare away lurkers or potential thieves.
Here's a rundown of Vivint's best products

See who's at the door and answer it, from anywhere. You can easily check the Vivint Doorbell Camera feed right from the Vivint Smart Home app. And better yet, you can then unlock your front door or open your garage in seconds right from your phone screen.
If you're a working parent who wants to keep an eye on your kids from the office, this is a great option. Or if you've got a pet that you want to check in on, the Ping Camera helps there too. It's the first indoor with two-way talk. So whether it's getting the kids started on homework, or making sure the dog stays out of trouble, you can do it right from your phone through this camera.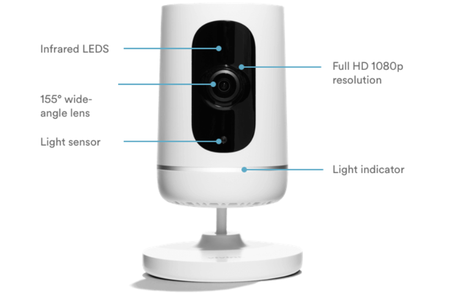 A Vivint system utilizes Kwikset Smart Locks that allow you to lock and unlock your doors right from your phone. Through the app, you'll even get notifications when you leave your door unlocked. Even better, these smart locks can also be controlled from a simple keypad on your door. You'll never need to worry about carrying keys around again.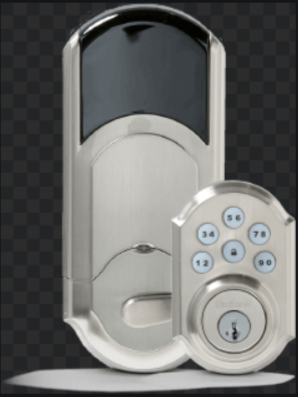 Vivint protects more than just your home. It'll also help secure your car against break-ins and vandalism. Vivint Car Guard is a device that plugs into your vehicle, and it can be managed from the Vivint Smart Home app.
Tamper alerts let you know when your car is being stolen, towed, or just bumped. You can also easily track your vehicle and even get car diagnostics and maintenance reminders. And best of all, Car Guard easily syncs with the rest of your Vivint Smart Home system so you can have your home's exterior lights turn on, or activate video recording if your vehicle is disturbed.

Vivint's smoke alarm integrates with the Vivint Element Thermostat to cut off airflow to potentially keep a fire from spreading. And it'll also tell your Vivint system to unlock your doors so emergency personnel can easily enter and you can exit your home safely in the event of a fire.

Carbon monoxide poisoning is a silent killer, but Vivint's here to protect you. Their CO detector, as part of a full Vivint system, gets help immediately, automatically unlocks doors, disarms window sensors, and even cranks up your furnace fan for better ventilation.

Control your Vivint Element Thermostat right from the Vivint Smart Home app. It's also got a built-in smart assistant that uses geolocation and in-home sensors to automatically adjust the temperature to your preferences when you're home.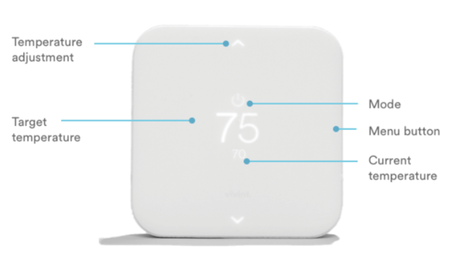 Criminals enter your home wherever they can. Vivint offers motion sensors, glass break sensors, and door and window sensors. So whether a criminal breaks a window or you've just left the back door ajar, you'll know right away as long as your system is armed.
Manage your whole home from the palm of your hand. In a few taps, you can arm your system, see camera feeds, communicate with people at your doorstep, and even control your thermostat.
Vivint Smart Home Services and More
Vivint takes care of installation, so you can sit back and relax.
Vivint's in-home support team is there round the clock watching over your home. If anything happens, they'll immediately notify you, and if necessary emergency personnel.
The app just works, and everything works together. The system is sleek, streamlined, and simple to use.
It's easy to integrate your Vivint Smart Home system with Alexa or Google Home. Once you've synced it all up, you can arm your system with your voice. Oh, and one of Vivint's Smart Home Pros might even help you get that all setup.
Secure your home at every angle inside and out
Check-in on your home from anywhere
Be protected day and night with 24/7 monitoring and support
Vivint manufacture almost all of their own equipment, so they know how it works and can help you if you have any issues
Professional installation
Uses the cell network, so even if your internet goes down, your system will still work
You want total home automation and security all on one platform
You want round-the-clock monitoring and support that's reliable and not outsourced
You want some of the best techs on the market
You want an easy-to-use app
You want to speak with an expert to build a customized solution for your needs
There is a required monthly monitoring and service fee, but it's reasonable for the functionality of the system and the peace of mind you get having their in-house monitoring team keeping an eye on your home at all hours
60-month contract (can flex shorter if you pay for all of the equipment upfronts)
Check-in on your pet, kids, or elderly parent right from your phone through the Vivint Ping Camera.
Answer the door for visitors right from your phone even if you're away from home
Automatically deter threats and lurkers with the Outdoor Camera Pro
Catch package thieves with the Vivint Doorbell Camera
Get license plate numbers with the Vivint Outdoor Camera Pro
See your pet in the backyard
Set your thermostat
Control your lights
Have your system automatically arm itself when you drive up with Vivint Car Guard
Key Takeaways
Vivint is the best solution if you want an easy-to-use, all-in-one home automation and security solution with 24/7 monitoring.
Vivint isn't the cheapest option on the market, but you do get round-the-clock monitoring from a real team at Vivint (not outsourced to India or anything).
Vivint has one of the best doorbell cameras out there. It's got a great field of view and it actually looks surprisingly like a normal doorbell instead of a bulky, ugly, non-discrete doorbell camera that you'll often get from others.
The car guard and indoor camera with two-way talk are nice features that you don't typically see with other security providers.
Vivint's capabilities go well beyond home security. You can integrate the system with your smart speakers, smart lights, and more.
You can use code BLOGGERS100 for $100 off a Vivint system + free installation.
Customer Reviews/Testimonials
In addition to their great products, here's more you'll love about Vivint
Professional Installation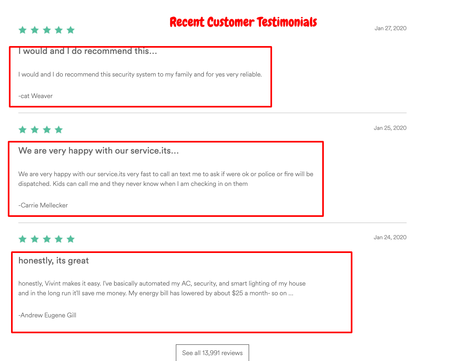 You May Also Like:
Conclusion: Vivint Smart Home Security System Review 2021 | Should You Go For It?
I could go on and on about how cool the Vivint Smart Home system is. I've had a ton of fun just playing around with it. Being able to check in on my home from anywhere has been really convenient. It gives me peace of mind and it's also just a lot of fun.
Integration With Smart Speakers
Again, if you want to get a system for yourself, use code BLOGGERS100 for $100 off a Vivint system + Free Installation. I hope you love it as much as I have.