We admit it, at heart we're a bit of a Francophile. There's just something so undeniably chic and effortless about French style. While we can't get you on a plane to Paris, we can help you copy that iconic look and send you out for crêpes!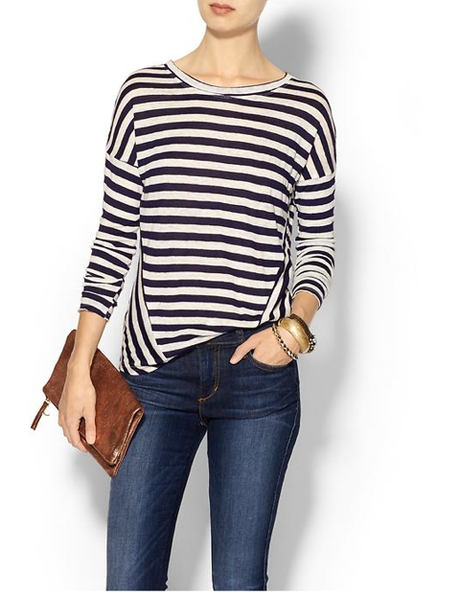 For an easy French fix, throw on a striped top and some red lipstick. Glamorous Shadow Stripe Top paired with fitted jeans just feels so right. Or opt for a short sleeve tee, such as Pim + Larkin Metallic Stripe Shirt and tuck it into a flouncy skirt for a great outfit with a little je ne sais quoi.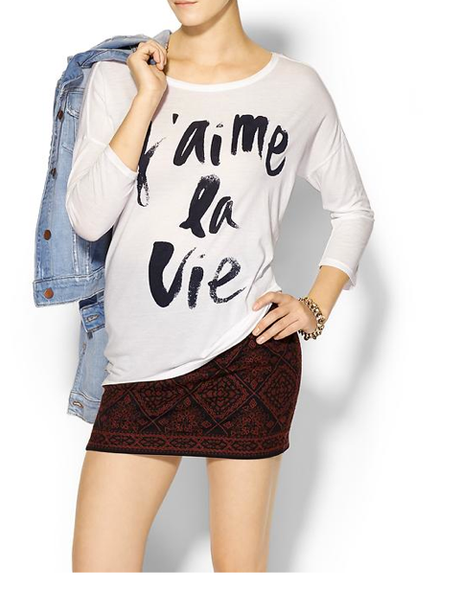 Sundry Clothing, Inc. J'aime La Vie Tee has 3/4 sleeves, a center back seam and a relaxed fit. However, it's the fun scribbled-on French saying, which translates to "I love life" making this tee a home run.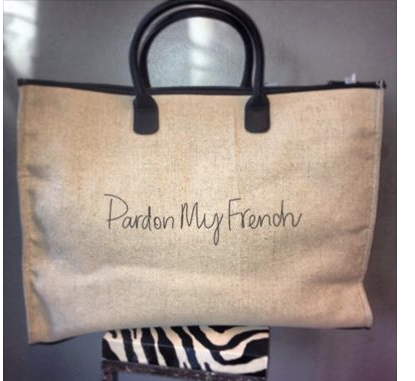 Add a whimsical touch to your French outfit obsession with a BCBG Pardon My French tote. With it's dual meaning, this tote is cheeky and fun but with it's great shape, it is sure to complement your outfit.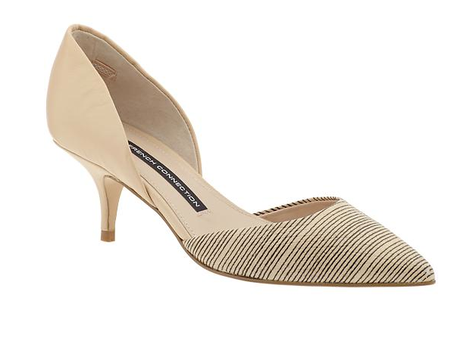 Finish your look off with a great shoe. French Connection Effie is a pointed toe pump with a low heel (only 2 1/4 inches!) which makes it a great choice for all occasions.