There has been a new phrase thrown around quite a lot recently, with this phrase being 'visual merchandising'. While it might sound a little odd or even confusing, it is essentially just a fancy word for 'advertising'. But at its core, what is visual merchandising and how does it affect me?
What Actually is Visual Merchandising?

Visual merchandising is a way of turning designs into 3D displays for retailers and other commercial businesses with the purpose of attracting more clients and making more sales. It is a newer marketing technique that appeals to the more creative side of people and combines several well-known advertising techniques (the hook, the rhetoric, free samples etc.) in order to garner more interest.
Many retailers don't actually realize that what they are doing is visual merchandising. Any retail store showing products with open doors for trading, is effectively using visual merchandising on some level. The aim is to attract the customer into the retail space in the hopes that they will make a purchase and the more 'boxes' you tick in the mind of the customer, the more successful your campaign will be.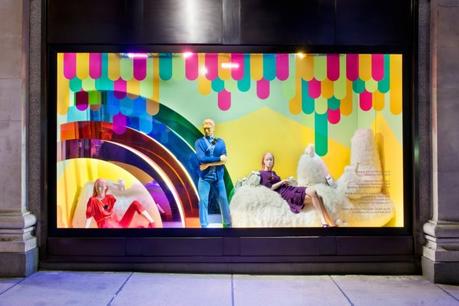 Who Can Do it?
Almost anybody can do visual merchandising on a very basic level, if they have experience in sales. It is the concept of knowing what people want and knowing how to get it to them. Posters, product examples and even opening a store in a new area can all be considered visual merchandising. It is just a way to get your name and your service out there to the interest of the general public.
Nowadays visual merchandising is important in order to maintain the attention of your audience. If you don't have their attention, then you don't have their business. This is why we have seen a recent increase in the 'visual merchandising career' concept, as there are people who study the latest trends in order to find the most successful way of getting your product or brand name out there and interacting with people.
Letting Creative Juices Flow
A career in visual merchandising can be incredibly rewarding as there are so many different forms of advertising that you can branch out into, giving you a lot of scope for ideas on how to market your product. Experienced visual merchandising companies draw from a wealth of previous projects that include pop-up shops, attractive window displays, product demonstrations and more in order to better ascertain what their intended audience might want to see, and then they go from there. It is all about tailoring your advertising to meet the needs of your intended audience, so that you get the highest turn out.
Creative types would do incredibly well in a visual merchandising career as it uses the latest social media campaigns as well as requiring a knowledge of graphic design in order to create hard-hitting and attention-grabbing posters and designs. It can use a variety of art styles to prove a point, or to make a comparison. The best campaigns are the ones that urge you to get started on something, or the ones that make you think and visual merchandising is all about thinking up creative ways in which we can get this across to potential clients.
Job Opportunities
Becoming a visual merchandiser presents a whole range of job opportunities. You can work as part of a larger company or go freelance and choose the types of companies that you will work for. Advertising isn't going away in any sense of the word, in fact it plays a larger part in our lives than we'd like to think. Even on websites we are now required to watch certain advertisements before we continue and while it can get irritating it is just another way of getting your brand name out there.
In that sense, there will be no shortage of work for visual merchandising freelancers and visual merchandising companies because there is a constant demand for bigger and better advertisements in order to catch the attention of the audience. Whether you are considering it as a career, you own a retail business and would like to request the assistance of a visual merchandiser, or you just came here simply to find out more, you can't deny that visual merchandising has a drastic effect on our daily lives.
Article provided by Prop Studios; a multi-award-winning company specialising in the design, project management, manufacture and installation of bespoke luxury retail window display schemes and in store visual merchandising.