We were recently given the opportunity to visit the Banner Elk Winery & Villa in the North Carolina High Country. I'll be the first one to say that I had no idea that wine was even made in North Carolina, so I did a little research. It turns out that the Banner Elk Winery was the first commercial winery in the area, and that now, there is a burgeoning wine industry in the state. After seeing that I decided there was no way we could pass up the opportunity to sip wine and enjoy the natural beauty of North Carolina's High Country.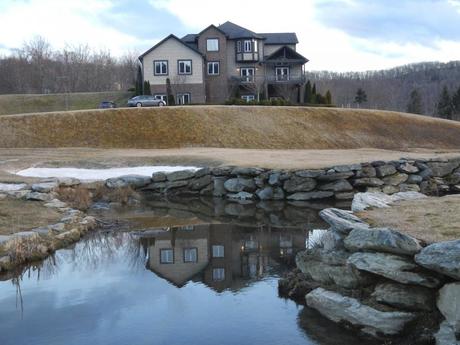 The Banner Elk Villa
When we first arrived at the Banner Elk Villa it was just after sunset and a winter storm was making it's way into town. Located on top of a hill and in a rural area, the villa looked like something out of a spooky movie. Lauren and I were actually afraid to enter for a moment. Once we entered the villa though all that instantly changed. While there was no one there to greet us (a trait common to B&B's I've found)  the fireplace was going and everything was well lit. The feeling and decor of the common area was warm and inviting and instantly filled us with a sense of being home.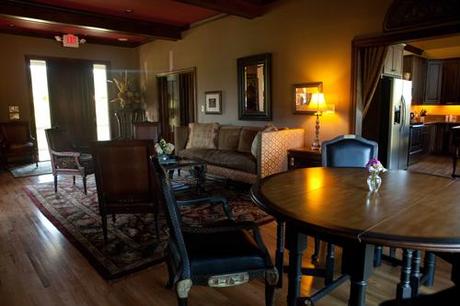 We found our way to the Alicante Barrel Grande Suite, located on the bottom level of the villa, and the sense of home was doubled. Well appointed and spacious, the room featured a fireplace (already warmed and waiting for us) with a cozy sitting area,  a luxurious king sized bed, a jacuzzi tub in the bathroom, and a separate entry foyer which was perfect to use as a work space.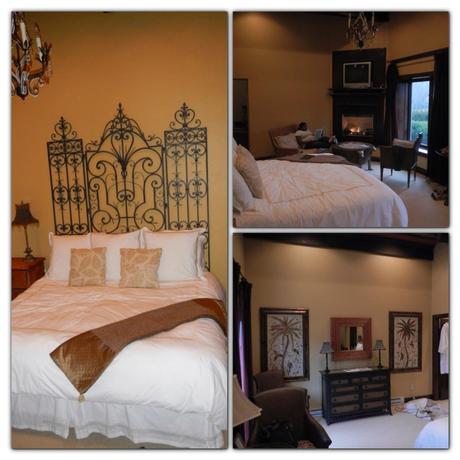 The room was  a great place for us to call home for the next three nights. We were pleasantly surprised with our room's placement as well, since it had it's own private entry which allowed us to go in and out with our doggies without disturbing any of the other guests. It's worth noting that the Villa is not "officially" pet friendly, but if you contact Michelle (her email address is below), she'll do the best she can to accomodate your needs. She has a bit of a soft spot for doggies and our doggies were definitely welcome.
Our first morning at  Banner Elk Villa is when our stay truly began to shine. While the villa itself was warm, cozy, and homey, it was when we met the head Chef and innkeeper, Jackie, that we found the heart and soul of the operation. Always eager to please and take care of her guests, Jackie prepared wonderfully hearty and homey breakfasts for us each morning that we were there. Even though she is always cooking for a group, she is happy to accomodate any dietary needs or special requests you may have as a guest. It's hard not to feel at home when you wake up to hearty Southern-style breakfasts like these!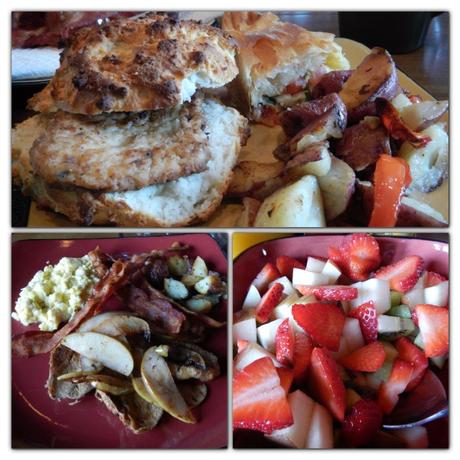 The Banner Elk Winery
We were enjoying our stay at the villa so much we almost forgot that we were there to visit a winery as well!

Located down the hill from the villa, the winery is a small operation where all the wines are made and bottled by hand.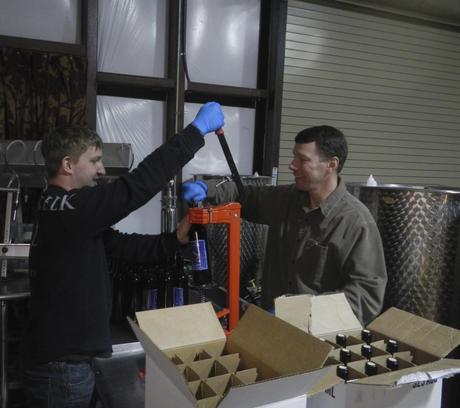 It's no wonder with all the love and attention put into the winemaking that they've won quite a few awards.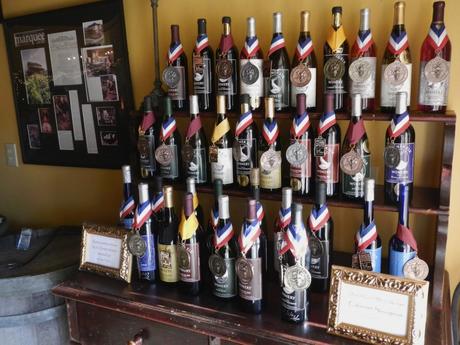 Included in our stay at the villa was a tour of the winery and a sampling flight of their 7 wines. They had everything from white to red, but my favorite was the one were served by a very knowledgeable in house sommelier, Emily, who was warm and friendly as well.  The winery was done in similar decor as the villa and was also very cozy and inviting.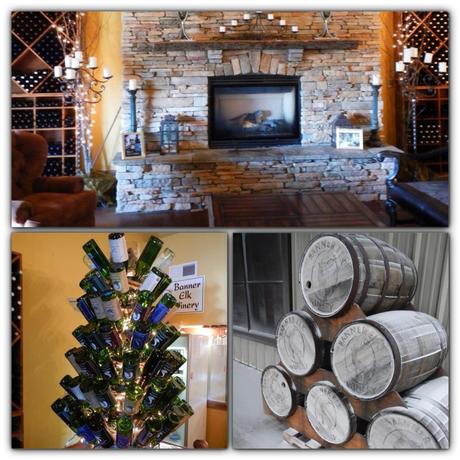 My personal favorite though, was the verandah out front, that allowed us to sip a glass of wine while enjoying this beautiful vista.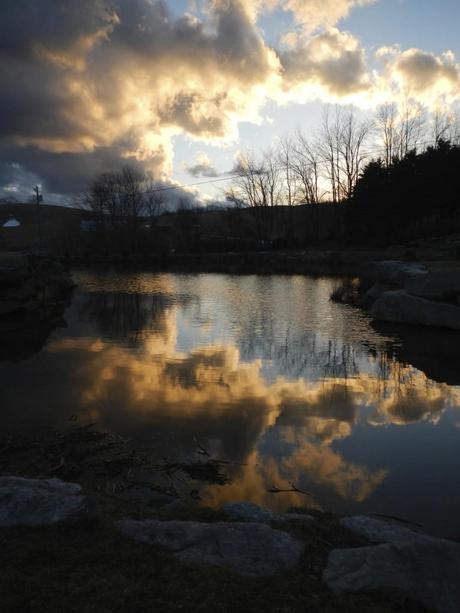 Other Banner Elk Winery and Villa Amenities
The Banner Elk Winery & Villa is more than just a lovely place to stay. As part of our stay we had the opportunity to have a horseback ride arranged with a local partner thought the surrounding area. Sadly the winter weather was just a  bit too much to really enjoy it, so we opted for the very difficult second choice,  in room massages. We had an experienced masseuse come to our room for a relaxing and comfortable massage. After our massages we were able to enjoy one of the Villas other great amenities, a chef prepared dinner! It turns out Chef Jackie does a lot more than make great breakfast. That morning she asked us what kind of foods we enjoyed. We told her we had adventurous palettes, so she put together an amazing Mediterranean inspired meal.