Guest post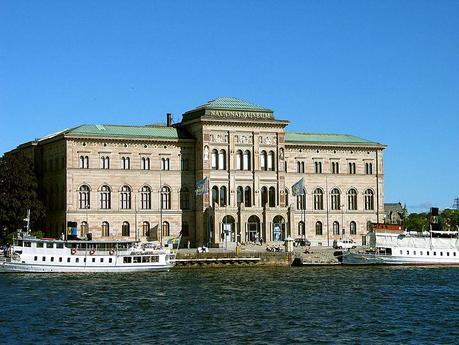 Stockholm is always worth a trip
Sweden's capital is one of the most beautiful European capitals. Located on the Swedish East coast it is surrounded by water and has a large variety of interesting places to offer. In general, Swedish is a nice country to travel to. One won't have any problems concerning communication since nearly all the Swedes speak English very well and are very open-minded people.
The climate is
humid continental
and the weather is generally very mild. The average daytime high temperatures in summer range between 20 and 22 °C. In winter, it can get very cold and in the Northern parts of Sweden it is even possible to watch the famous Northern lights. Since spring and autumn can be quite cold, too, summer is the season of the year when most tourists come to Stockholm. It is therefore a good idea to book an accommodation well in advance. For example, you can find and book hotels in Stockholm on Zoover.co.uk or contact a travel agency.
Stockholm's international airport is called
Arlanda Airport
. From there you can easily get to Stockholm by car, taxi, bus or express train. The second airport in Stockholm is
Bromma Airport
which is located just nine kilometers from central Stockholm. There are also
several ferry lines
going to Stockholm via the Baltic Sea. Just be sure to book tickets in time since the demand is high. Going by train or bus is another alternative, especially since the Öresund Bridge between Denmark and Sweden opened.
Museums and castles – some places to go
Amongst the many places to visit in Stockholm is the Vasa Museum, located on the island of Djurgården which is a maritime museum. Exhibited there is the war ship Vasa, which sank in 1628 but remains intact until today. Especially people who are interested in architecture and the sea should pay the museum a visit. The Stockholm palace or Stockholms slott as it is called in Swedish is the Royal castle. Located in the center of Stockholm on the island Stadsholmen, it is another must-see. 
The National Historical Museum (Statens historiska museum) covers Swedish cultural history and art. Over 20 million pieces are on display there and give an interesting insight in the rich Swedish history.