Planning a trip to Salem, MA? Check out this post on visiting Salem, MA in the fall: A 4 day itinerary 
As we approach our next trip to Salem, which I am SO excited about, I wanted to share a post on Visiting Salem, MA in the fall: A 4 day itinerary itinerary. This was our itinerary last year in case you're looking to plan a trip! Of course this is just an example itinerary of visiting Salem, MA in the fall but hopefully it will give you some ideas if you're looking to visit!
If you want to visit in the fall, especially October, you'll need to plan about a year in advance in terms of lodging. Salem lodging for October books out a year in advance so make sure to get that nailed down if you want to stay in Salem. We planned our trip last summer and were still able to go, but we stayed in a surrounding city and not in Salem.
In terms of our itinerary, this was just a rough idea! We ended up moving some things around, removing some things and adding some other things in. Which of course is to be expected with any trip! But especially Salem in October  because it can get quite crowded.
First things first, make as many dining reservations as you can. All of the places we ate, except for Red's Sandwich Shop, took reservations and this was key. We knew we had somewhere to go sit and eat and from what I've heard, it gets extremely more challenging to do as the month goes on. But we had no problem at the beginning of the month!
Also, wear comfy shoes! We did A LOT of walking. Salem is very walkable and most things you'll be doing and seeing are in walking distance. But the streets are old cobblestone so keep that in mind. And pack bandaids for blisters haha but with that being said, you don't need a ton of time between attractions to account for Uber rides or anything like that. You can pretty much walk to everything except for a few locations.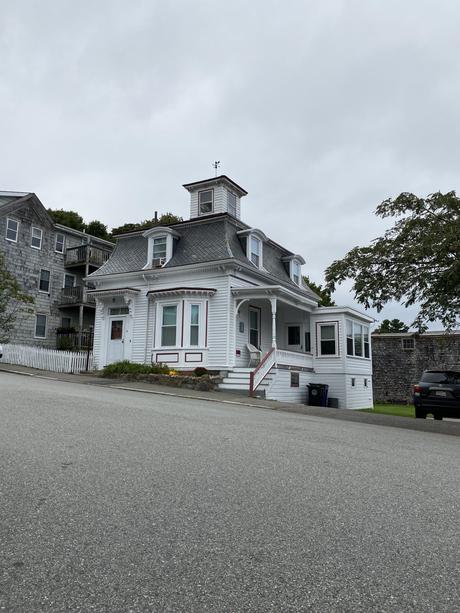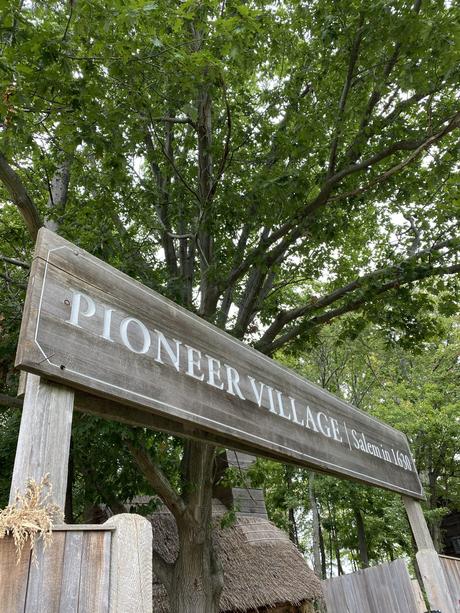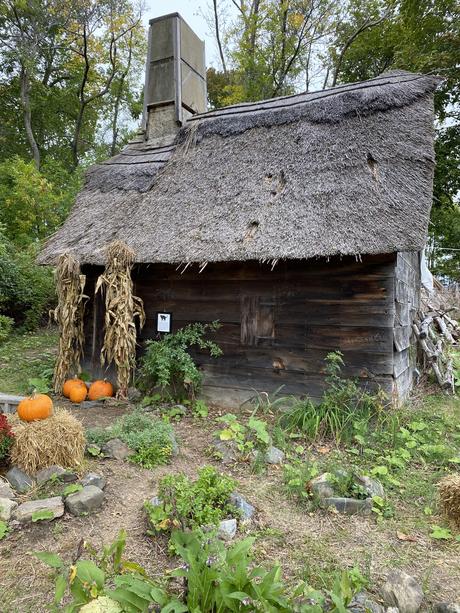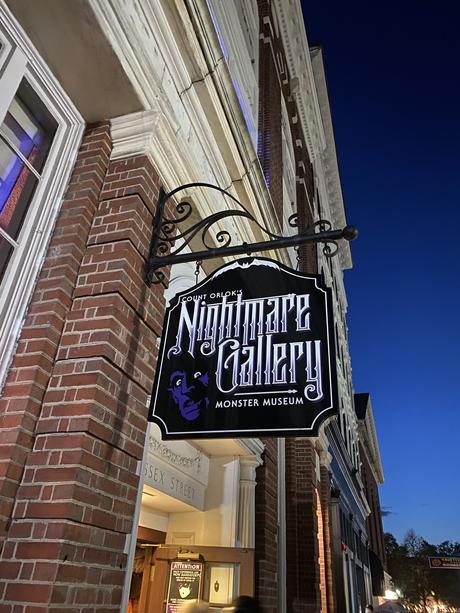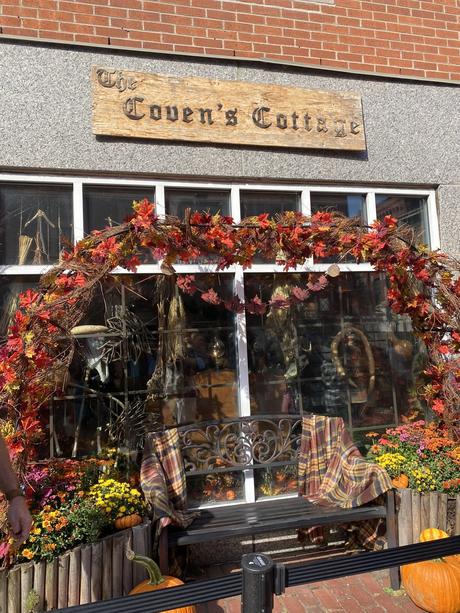 Salem Itinerary in October
Saturday:
 8:45am arrive in Boston
Uber/Lyft; Drop luggage at Airbnb
Grab coffee/food while house is being cleaned
Get into Airbnb, change outfits and freshen up
Head to Salem: Train to Salem
Explore Salem
4:15pm: BitBar for a drink 278 Derby St
5:30pm Oceans Edge Salem for dinner: 76 Wharf St
8:00pm-10pm: Walking tour: 180 Essex St
10:30pm: Train to Airbnb
Sunday:
 8:20am: Train to Salem
11:15am: Brunch at Ledger Restaurant: 125 Washington St
Pioneer Village 98 West Ave (need an Uber)
3:00-4:30pm: Witch Walk: 125 Essex St
Dinner somewhere
7:00-8:15pm: Haunted Happenings Harbor Cruise: 23 Congress St
9:00pm Train to Airbnb
Monday:
 8:20am: Train to Salem
Uber to Max and Dani's house: 4 Ocean Ave
11:00am: Witch House Tour 310 Essex Street
12:00pm: Lunch at Turners: 43 Church St
Shop/explore
5:30pm: Drinks at The Roof: 209 Essex St
7:30pm: Dinner at The Tavern: 18 Washington Sq W
 Tuesday:
Laughing Gull for Breakfast/Coffee + eat at Red's Sandwhich Shop
12:30pm: Leave for airport (Uber/lyft)
3:20pm: Depart Boston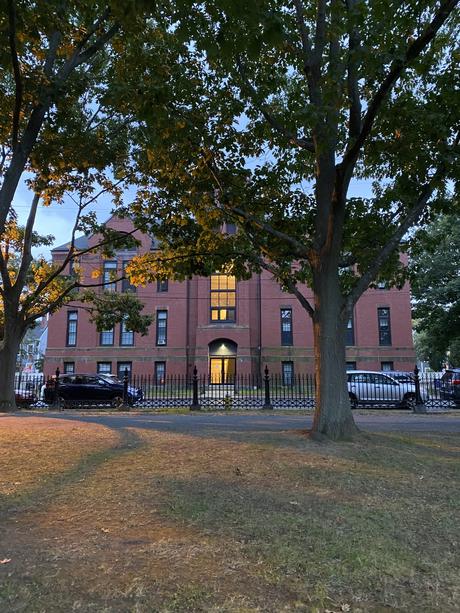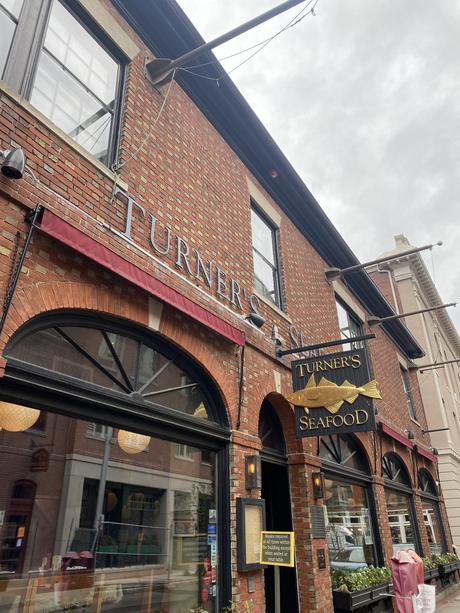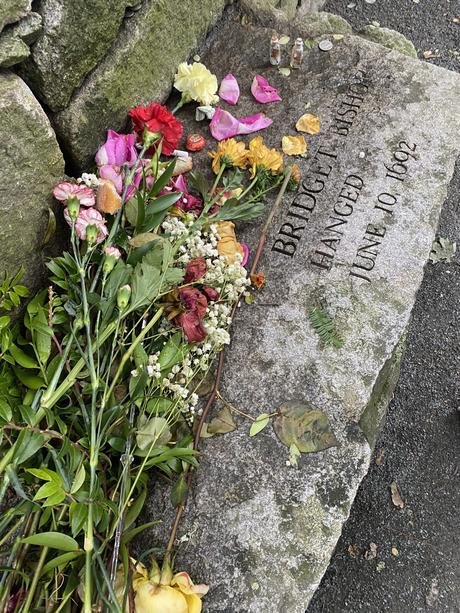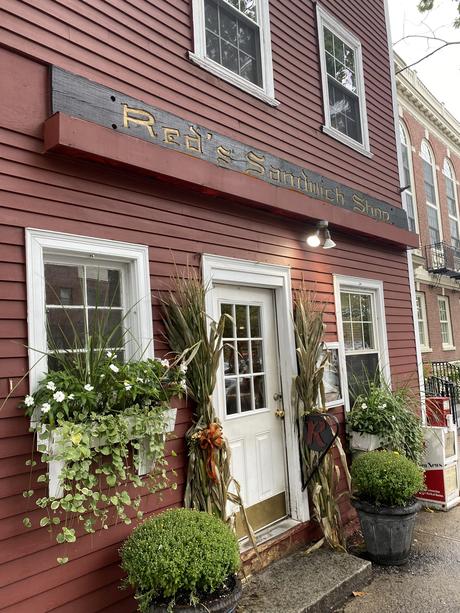 We went for 4 days and 3 nights which was the perfect amount of time in my opinion. But of course you have to account for the travel from the Boston airport to Salem and back so with that in mind, we were really only there 3 days. Here is what we planned ahead of time:
We didn't end up eating at Ocean's Edge and our Roof reservations were cancelled due to rain, but we made it to everything else! We also added in a few things:
Count Orlock's Nightmare Gallery 217 Essex Street
Gallows Hill: The Lost Museum + The Main Show 7 Lynde St 
Witch Dungeon Museum 16 Lynde St
There is SO much more that I didn't get to experience on our last visit that I am looking forward to checking out this visit! Have you visited Salem, MA? What else would you recommend? Be sure to check out my post on the best things to do and see in Salem too! xo