There are so many reasons why you should visit Indonesia. With more than 17,000 islands, it is almost like it is like thousands of countries rolled into one!
It is a land of colossal adventure, where climatic landscapes of beaches and volcanos sit alongside each other,  with a vibrant melting pot of people, cultures, customs, wildlife, art, architecture,  and food.
We can't possibly begin to cover everything you should see and do in this beautiful country, but we think that these destinations are a fantastic place to make a start!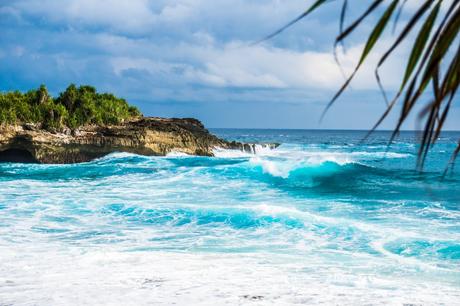 Photo by
Lrns
on
Unsplash
Jakarta
Jakarta is the countries most prominent and greatest metropolis. From the exciting nightlife and vibrant shopping scene to a diverse range of Indonesian culture and cuisine, there is something exciting to discover around every corner. Grand Indonesia and  Plaza Indonesia are two of the shopping malls you should absolutely not miss, but there are over a hundred others to choose from. Chinatown is also a fabulous place to visit, especially if you are on the lookout for gadgets and electronics. 
We suggest staying in
Jual Rumah
for easy access to all the exciting things this vibrant city has to offer.
Ubud
Located in central Bali,  'The Center of Art of Culture' is a town built up of small villages,  each specializing in their own type of creative art. If you are on the lookout for some unusual souvenirs and gifts, such as oil paintings, woven baskets, batik and textiles, traditional jewelry and unique wood carvings, this is the place for you. while you are there, sign yourself up for a cooking class and try your hand at preparing authentic Balinese cuisine out in the rice fields,
Nusa Dua
The biggest draw of Nusa Dua, without a doubt, is its brilliant beaches. If you are seeking golden sands, crystal blue waters and sunshine, head to Pantai Mengiat. For something a bit more cultural, head further south to the Geger Beach, which has a picturesque temple overlooking it from the cliff.
Legian
Located on the south coast of Bali, Legian is a gorgeous resort. If you are looking for breathtaking views of the ocean, exotic plants and wildlife, and plenty of entertainment, this is where you should be heading. A little further North along the coast is the immensely popular Kuta Beach, which gives visitors a chance to surf, shop, party, or take leisurely strolls along streets lined with restaurants and shops.
Lombok
We often overlook Lombok in favour of nearby Bali, which is pretty unfair on this stunning island. It is an untamed wilderness of soaring waterfalls, impenetrable rain forests and imposing mountains, juxtaposed against small farms, lush countryside, and golden sandy beaches. It is also home to Indonesia's second-highest volcano, Gunung Rinjani. If you are prepared to let go all of your home comforts and go off the beaten track, this is the island for you. If you are into hiking, the various hiking trails will appeal to you, particularly the one to the top of Gunung Rinjani. It is a challenging climb, but once you are up there, you are rewarded with a crater lake and hot springs at the summit. 
Bali
Bali is probably the most famous island of Indonesia, and no self-respecting travel guide would be complete without mentioning it. It is so well known in its own right that many people wrongly think that it is a country all of its own.
It is a favorite haunt for Australians and is affectionately known as the beach playground of Australia because of the affordability of flights from most Australian cities. The main tourist strip in Kuta is always busy, but there is so much more to the island.
The Gili Islands
If you are looking for white sand, clear turquoise waters, and palm trees galore, you will find them on the Gili Islands, which offers the iconic desert island experience. It has been gaining in popularity over recent years, particularly Gili Trawangan, but they are still a lot less developed and less crowded than the main Kuta tourist strip in nearby Bali. Each of the three islands making up the Gili Islands boasts something totally unique. For the vibrant backpacking scene, head to Gili Trawangan. Gili Air is where to go for a laid back and local bohemian vibe, and Gili Meno is the more upmarket one of the three islands. Whichever island you choose to visit, you will find it difficult to find a more stunning corner of the world.
East Java
For raw, natural beauty, East Java is a place you need to be adding to your Indonesian travel bucket list.  Imagine dense jungles and deep valleys combined with imposing Volcanic mountains. It is the least populated province of Indonesia, but certainly one of its most exciting and beautiful. Head to the
Bromo-Tengger-Semeru National Park
to find the giant twin volcanic peaks of Mount Semeru and Mount Bromo, with it's surrounding crater lakes and rugged mountains. If you are an adrenaline junkie, you will be drawn to the region of 
Ijen Plateau. Head up into the mountains and be rewarded for your endeavours by the Ijen Crater, with its sparkling blue waters.
Borobudur
This is listed as one of the UNESCO World Heritage Sites, and really is a superb place to add to your must-visit list. It is a short distance from Magelang and is the world's biggest Buddhist monument. It was built in the 9th century and located in a beautiful setting of hills covered in rice fields and palm trees that are swept by the wind.
Komodo National Park
The Komodo National Park is the only place to see the majestic Komodo dragons in their natural environment. This fearsome creature is not the only interesting thing in this string of exotic islands that make up the Komodo National Park. The three islands—Komodo, Padar, and Rinca—have glorious hills and a beach view, along with a breathtaking coastline, lush tropical hills, and thriving underwater wildlife.