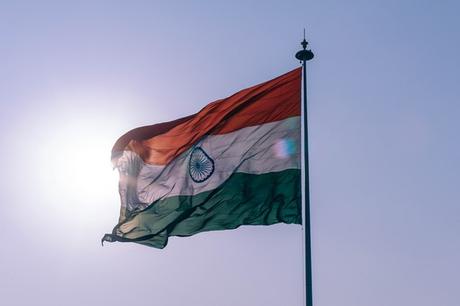 There's nowhere else on earth like India. It's an amazing collection of developing chaotic cities, beautiful countryside and primitive villages all held together with one of the richest and most historic cultures in the world. I recently had the fortune to go on a road trip across the continent which started by visiting Deli and ended in Mumbai, travelling only by train and car. It was an amazing experience that left me with a taste of India that was just enough to wet my appetite.
India is more like a collection of small countries than a single large one - It has the world's second largest number of languages, 780 (after Papua New Guinea - 839) and the countryside is so vastly different from one area to another it's so easy to forget that it's just the one country.
One of the great things about India is the fact that you can go almost anywhere and still find amazing places to stay in tiny little towns and villages like the Taj Bekal in the small town of Bekal. These kinds of places are all over the country and it makes exploring so much easier if you can take some time out from the often-overwhelming chaos that is modern India's large cities.
Delhi
But for this post, let's focus on Delhi, the heaving and dense urban jungle that is now considered the world's second largest urban area being home to 26 million people (even more so than Manila City). Delhi has been the capital of various kingdoms and empires over the course of history and has been inhabited since about the 6 th century.
How to best describe visiting Delhi? Well let's start by saying that you can really feel India's 1.3 billion people in Delhi. The city heaves with people, color, noise and aromas like it's a living breathing thing. It's the perfect city to try slow travel as theres just so much to see and take in. I found many of the things I saw in Delhi quite confronting, especially the poverty and the poor, but the city is unique in a way that makes it really worth a visit and it has a rich and diverse history. There are some truly spectacular sights in Delhi and probably the best way to see the city would have to be by private car. You can hire them from about $150 per day which includes a car and driver for the entire day + entrance fees to many of the city's sites.
When I landed in Delhi it was about 8:30pm in the evening and a balmy 41 degrees (Celsius).. which felt about as comfortable and dusty as it sounds. The next day I hit the town to see the sites and did a whole lot in one day: India's Gate, The Lotus Temple, Gandhi's Tomb, The Red fort, Humayun's Tomb, Jama Masjod, Old Delhi and a whole bunch more. There's so much to do and see you could literally spend weeks in the city.
Also something fun to note about visiting Delhi, if you're a foreigner you become something of a minor celebrity, with gangs of locals literally lining up to take photo's with you. Not even kidding, it happened about 3 times and each time there were no less than 10 photo's.. so if you want to feel like a Hollywood star does walking down the street, just go to Delhi and stand around some of the more popular tourist spots.
Some of the things I really recommend when visiting Delhi:
Visiting Delhi: The Red Fort
An ancient fort built in 1639 and the residence of the emperors of the Mughai Dynasty for about 200 years, it now houses and bunch of museums and is a really cool way to spend a morning. The grounds of the Red Fort are large and filled with beautiful and historic buildings, fountains, courtyards and gardens. Now a UNESCO heritage site, it's really worth a visit if you're in town.
Visiting Delhi: Humayun's Tomb
The tomb of the Mughai Emperor Humayun and built in the mid to late 16 th century and was the first garden-tomb on the Indian sub-continent. Now a UNESCO heritage site it's undergone heavy restoration to bring the buildings and the grounds back to life after a long and hard history. With distinctly Persian 'vibes' the tomb is spectacular and also very peaceful.
Visiting Delhi: Jama Masjid
With a courtyard that can accommodate more then 25,000 people this mosque is one of the most impressive mosques I've seen outside of Turkey. I didn't ventre inside but just chilled out in the courtyard and watched the people. It's a small bastion of respite from the heaving crowds of Old Delhi and it's really quite a beautiful place to spend an hour or so.
Some last thoughts on visiting Delhi
I could go on about visiting Delhi for pages, but I'll wrap up my thoughts on the city by saying this: There's something truly unique, insane, interesting, horrifying and mesmerizing about Delhi. It's a place of extreme poverty and extreme wealth. It's a city where you can feel India's massive population and see the impact that the emerging middle class is having first hand on the coutnry. It's not as cosmopolitan as Mumbai and it's British past is plain to see which gives it something of a crumbling disposition. There's no real way to describe it, without going there, it's truly an interesting experience and will give you a taste of India at it's best and at it's worst. All together an amazing experience and lessons in happiness.