One of the most popular parks in London is Hyde park. It is one of eight Royal Parks of London.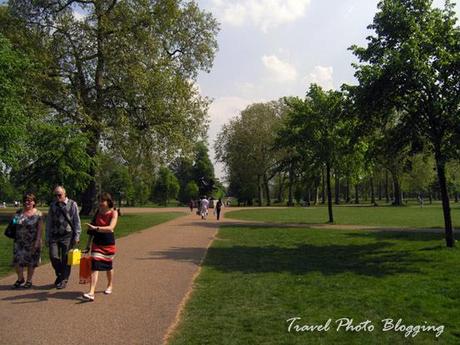 There are also other things one can do besides walking around and relaxing in the green environment of Hyde park. Many frequent joggers use it as their training grounds. Spread on 142 hectares (350 acres) it offers plenty of space even for the fittest.
There are many organized running events organized within the park with participants coming from all over the world. For instance there was a triathlon (with no entrance fee) held there on 6th and 7th August.


If you are not a sports type of person, you can also use the park to simply enjoy the sun. Whether you do it on a deck chair or on a chosen patch of well kept green grass, is up to you.


For those who enjoy great views there is a chance to do it from a 60 meter Giant Observation Wheel at the Bandstand in Serpentine Road. It offers great views of Hyde park and nearby city areas.


If you feel like debating with strangers about topics that interest you or just want to scream at the whole wide world, you should probably stop at the Speakers Corner (located in the north-east corner of the park - on the corner of Park Lane and Cumberland Gate, opposite Marble Arch tube).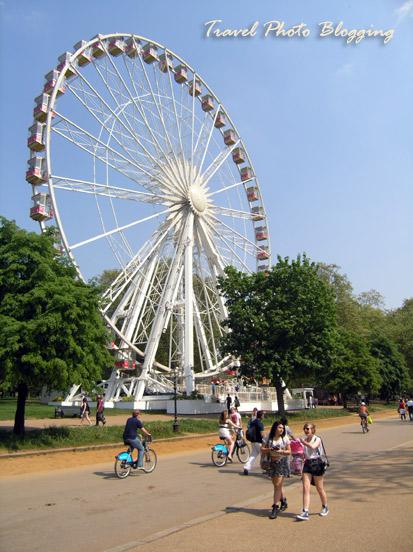 If you walk north of the park there is a popular area of
Notting Hill
worth checking out. It was made even more popular by the 1999
film
starring Hugh Grant and Julia Roberts.
An upcoming event definitely worth visiting in this area is also an annual event called the Notting Hill Carnival, this year taking place on August 28th and 29th.

For those looking for different kinds of challenges, there is also a chance to take part in some casino games nearby. The Grosvenor Victoria Casino (also known as Vic Casino) is located on Edgware Road just north of Hyde Park.
This casino is literary a historical landmark for poker players. Almost every top poker professional in the UK has found their way here.


To us the park served as a meeting point with some old friends living nearby. We entered the park on the exact opposite side of our meeting point on purpose. This allowed us to enjoy a walk through the entire park, relax, take some photos and watch people walk by. It was fun and would strongly recommend it as a convenient getaway from the city's hustle and bustle.