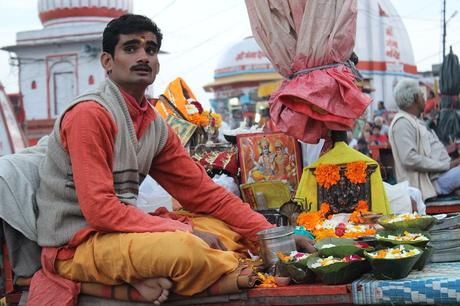 Uttarkhand in India is also popularly termed as the Devbhoomi and it is a beautiful place with a lot of temples and endless scenic beauty. This place is also blessed with some beautiful hill stations and so when one wants a holiday break in a hot and sultry summer then one definitely needs to have a tour of this state.
There are some beautiful and unique places that are supposed to be visited when one is visiting this state. Here are the places that one must not miss:
Patal Bhuvaneshwar
It is said to be the hidden treasure of the state. This place is a cave which is actually a temple that is dedicated to Lord Shiva and it is also believed that this cave is an abode of 33 crore gods and goddesses. This cave also has a very mysterious surrounding and in order to reach there one has to travel for about 13 kilometres from Gangolighat which is located in the Pithorgarh district.
Mukteshwar
This place is located at an elevation of 7500 feet and it is in the lap of the Kumaon hills. If one travels 51 kilometres from Nainital and 72 kilometres from Haldwani, then they can reach Mukteshwar. At the edge of the cliff is located the famous Mukteshwar Dham Temple which is 350 years old where one can enjoy rock climbing if they are a bit adventurous. This place was said to be the second home of the famous hunter Jim Corbett.
Binsar
This has been perched at an elevation of 2420 metres and this one us a spectacular hill station which also nestles the famous Binsar wild life sanctuary. This is a lush green forest and one can get a view of clear Himalayan ranges from here. This place is a perfect holiday destination for those who are nature lovers and are the trekking buffs. One can also get to see here some strewn meadows, vibrant flower colours and rhododendron and pine trees.
Chakrata
This is another hull station in the Dehradun district of Uttarakhand and it is said to be a loner's paradise. If one wants to travel alone and that too a backpacking one then they can choose this serene hill station as their destination. One can also indulge into some adventure activities here like mountain climbing and trekking. One can also take a long walk through the local villages here and get the taste of the mountain culture.
Lohaghat
One can experience a lovely climate here along with the lush green nature and the gorgeous views of Himalayan peak. This is one of the least explored places in the state and that is why; this place is not crowded at all. This place has a lot of oak and pine forests which can indulge one to take a long forest walk.
One can easily reach these places by booing a train ticket online and for food on train they can always depend on the e catering services that are provided by the Indian Railways.