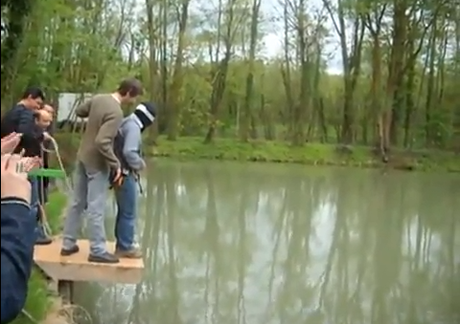 Stag do bungee jump prank goes viral.
It's almost expected that on your stag do, you might be blindfolded by your friends and forced to do something you don't want to do. But as we've seen in this viral video, it's the fear of the unknown that often creates great hilarity. Not for you, but for everyone else.
This hapless groom is being cheered along to take the plunge over the edge of what he thinks is a giant, 50-foot bungee jump. Egged on by cheers of "Allez Paulo, allez Paulo", he succumbs to peer pressure and takes a leap of faith… into a pond.
More in viral video

How to be the worst father ever
The ultimate frisbee catch
How to wake up a sleeping 3-year-old – with Nirvana