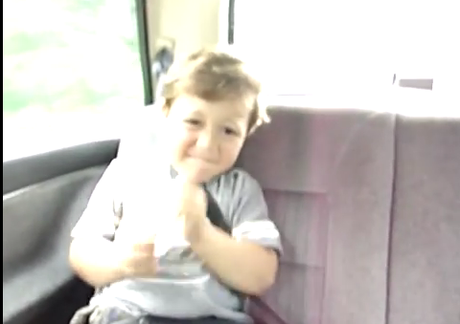 How to wake up a sleeping 3-year-old with Nirvana.
Drummers, Nirvana fans, people who like videos of children doing amusing things, people worried about child safety – this viral video has something for everything.
This YouTube video of a couple waking a child – and future rock star drummer – sleeping in the backseat with Nirvana's "Breed" has had more than 4 million hits since it was posted on April 25, and more than 2,000 comments. Some of those comments were from worried watchers who, though charmed by the child's sleepy drumming, worried that he wasn't in a booster or car seat while strapped in by a seatbelt.