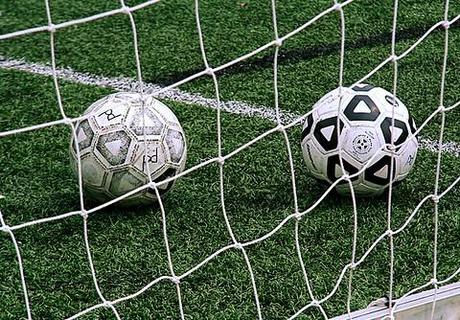 Soccer balls in a goal. Photo credit: Stevendepolo http://flic.kr/p/6Hc3VN
Manchester City coach David Platt retired from playing in 1998. But the ex-England international – who scored 27 goals in 62 international appearances – hasn't lost it.
A video of Platt executing a sensational bicycle kick with consummate ease in an open training session 5-a-side game has gone viral on the internet. The clip was filmed in the Bukit Jalil National Stadium in Kuala Lumpur ahead of Manchester City's game against a Malaysia XI.
Short videos from open training sessions featuring moments of scintillating skill have become widely watched on YouTube and shared on social media in recent months.
Polish goalkeeper (yes, goalkeeper) Wojciech Szczesny's nonchalant 'rabona' in an Euro 2012 open training session:

Holland crashed out of Euro 2012 at the group stages but not before midfielder Wesley Sneijder scored a ridiculously sweet jumping back heeler at a tournament open training session.

More in viral video

"Call Me Lochte" and more
"I'm Farming And I Grow It"
The best of "Call Me Maybe"