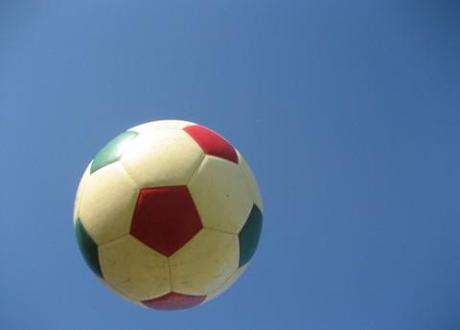 A football. Photo credit: Ro/Lu
It is widely accepted that leading footballer's behaviour, both the good and the bad, is mimicked by children kicking a ball around in in the playground. So, when footballers misbehave they are heavily criticised for negatively influencing the youth of today.
Liverpool striker Luis Suarez's controversial decision to not shake Manchester United captain Patrice Evra's hand during the pre-match lineup shocked and saddened the football world. And it didn't go unnoticed by a young (impressionable) Aston Villa mascot, who, the very next day, imitated Suarez's lamentable action. Before Villa's February 12 home clash with league leaders Manchester City, the cheeky mascot refused to shake his opposite number's hand.