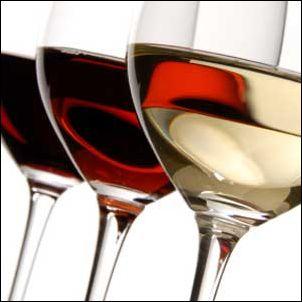 The notion that 1939 was the greatest of all movie years has been around for so long that it's pretty much an accepted fact these days. A while ago, as I was roaming the blogosphere, I happened upon a post by Peter Bogdanovich on his Indiewire blog (appropriately called Blogdanovich) titled "The Greatest Year?"  I read on, having always respected what Mr. B has to say about films and filmmaking. He not only possesses an encyclopedic knowledge and intimate understanding of the subject, but has also made some classics of his own that I much admire - The Last Picture Show (1971), What's Up, Doc? (1972) and Paper Moon (1973).
With "The Greatest Year?" Bogdanovich looked back on one of his 1972 columns for Esquire magazine. In that article he'd selected and reviewed a great movie year of the past to illustrate his contention that films of the early '70s weren't measuring up. He zeroed in on 1939 in particular because in addition to the fact that it had been a banner year for movies, it was also the year he was born (as were Francis Coppola and William Friedkin, two other major filmmakers of the time). Not long after Bogdanovich's column appeared in Esquire, he recalled, a lengthier, more elaborate piece on the films of 1939 appeared in Life magazine written by film critic Richard Schickel. Schickel once and for all declared '39 to be the great year. The rest, as we know, is history.
Peter

Bog

danovich admitted in his

Blogdanovich post that he actually believes "the absolute high point" of American film (he prefers the term 'cinema') encompasses 1939, 1940 and 1941. He has a point. 1940, too, was notable for a raft of classics. Here is one man's tribute, via his YouTube channel,

to some of the year's best films:
Other of 1940's offerings include Abe Lincoln in Illinois, The Letter, The Mortal Storm, Pride and Preju

dice

and The Westerner, to name a few. 1941 was no less stellar, bringing B

all of Fire

, (ahem) Citizen Kane, The Devil and Daniel Webster, High Sierra,

How Green Was My Valley

, The Lady Eve, The Little Foxes, The Mal

tese Falcon

, Meet John Doe, Sergeant York, Sullivan's Travels, Suspicion and more. Perhaps I'm less a purist or maybe just more democratic, but I'd extendHollywood's high point back in time to 1937. That year introduced The Awful Truth (still my favorite screwball), Captains Courageous,

Dead End

, Lost Horizon and Snow White and the Seven Dwarf

s

. I'd also add, on the other end

,

1942, the moment

just before World War II's impact
was fully felt in Hollywood. 1942,
after all, was the year of Casablanca, The Magnificent Ambersons, Now, Voyager, The Palm Beach Story, This Gun for Hire, To Be or Not to Be, Woman of the Year and Yankee Doodle Dandy.
1937 - 1942

were all vintage years

in

Hollywood.
Here's what Peter Bogdanovich originally wrote for Esq

uire

in 1972, courtesy of critic/author Clive James's website:

The Best American Films of 1939
My top pick from 1939, John Ford's Stagecoach
It may seem ironic that Bogdanovich was disheartened

by

what he called "the meager pickings" of his own era, a time now viewed as another golden age.  "The New Hollywood" had arrived and international cinema was in full flower. 1972 alone saw the release of Fosse's Cabaret, Bergman's Cries and Whispers, Boorman's Deliverance, Bunuel's The Discreet Charm of the B

ourgeoisie

and

the film many consider the greatest of all, Francis Coppola's The Godfather - not to mention Bogdanovich's own very popular and award-winning What's Up, Doc?
Parenthetically, 1972 would be the year Joseph Mankiewicz directed his last film. Sleuth, starring Laurence Olivier and Michael Caine, was nominated for four Academy Awards, including Best Director. With this final effort,Mankiewicz became one of few filmmakers who enjoyed success in both the old Hollywood and the new. The second Oscar n

omination of his career (he won four and was nominated for eight) had been a Best Picture nod for producing MGM's

 The Philadelphia Story in 1940.